Finding the right gym is about more than just the equipment or the location – it's the community, the expertise, and the atmosphere that can make or break your fitness journey.
In Knoxville, we're fortunate to have a diverse range of gyms, each with its unique strengths and specialties. Whether you're a seasoned athlete looking for a new challenge, a fitness newbie seeking guidance, or someone in between, there's a gym in Knoxville that's perfect for you.
In this article, we'll compare the 10 best gyms in Knoxville based on their facilities, training programs, and community vibe.
10 Best Gyms in Knoxville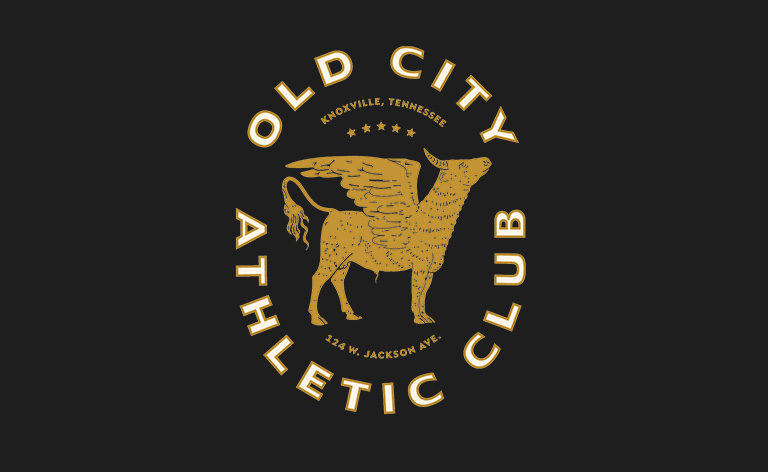 1. Old City Athletic Club
Old City Athletic Club is a high-end gym located in Knoxville, TN. The gym provides state-of-the-art equipment and incorporates the latest science in physical fitness.
They offer a holistic exercise experience, combining elements you'd find at several different gyms into one comprehensive club.
The gym is open 24/7 and offers a variety of membership plans to suit different needs and budgets.
Members have praised the gym's deluxe amenities, which include private showers, toiletries, and towel service.
Phone: +1 865-312-5710
Address: 124 W Jackson Ave, Knoxville, TN 37902
Membership Cost: Classic Gym Membership: $69 per month + $49 enrollment fee. Premier Membership: $89 per month + $49 enrollment fee. Elite Class Membership: $49 per month + $49 enrollment fee.For more details about the membership plans, visit here.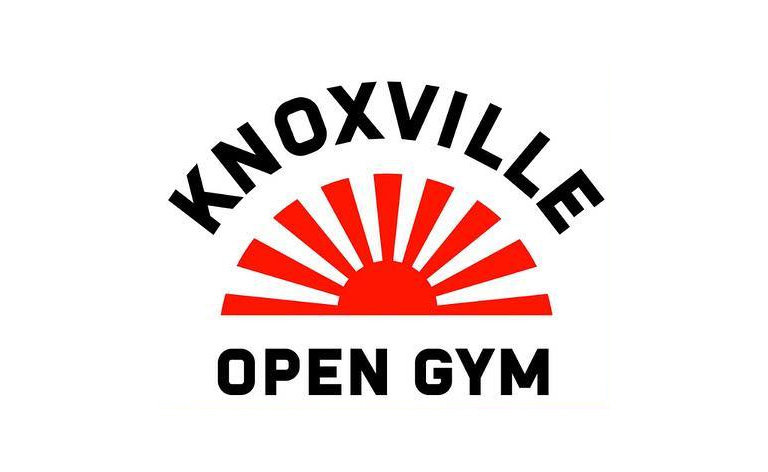 Knoxville Open Gym is a fitness center committed to helping its members become the fittest versions of themselves.
They provide a supportive community and professional coaches to guide members through their fitness journey.
The gym's program is tailored to deliver real, long-term results by building strong habits. The program starts with fitness foundations, where members meet the coaches and get familiar with the movements used in classes.
Then, members get into the groove by attending classes that fit their schedules.
The third step involves immersing oneself in the community and experiencing the feeling of belonging to a group of fit-minded people.
Finally, consistent effort leads to the desired results. You'll be able to make a positive difference in your life when you join this gym.
Phone: Not available on the website.
Address: 5446 Hilton Industrial Way, Knoxville, TN 37921
Membership Cost: Not available on the website. You can get more information here.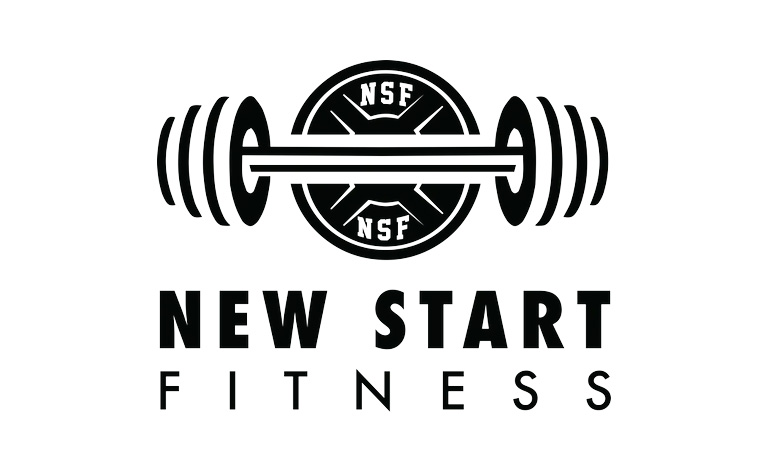 New Start Fitness is a group fitness gym located in Knoxville. They pride themselves on their non-traditional gym setting and the various group fitness classes they offer.
Their trainers, who have their own fitness stories and understand the struggles their members face, are all certified with many years of varied experience.
They offer a wide range of classes, including choreographed kettlebells, weight circuits, cardio/weight combo classes, heavy lifting, core, varieties of yoga, and more.
Their goal is to make fitness fun again and help everyone feel comfortable in the gym and reach their full potential.
Phone: +1 865-281-5113
Address: 4652 Fennel Rd, Knoxville, TN 37912
Membership Cost: Please visit their website for membership details.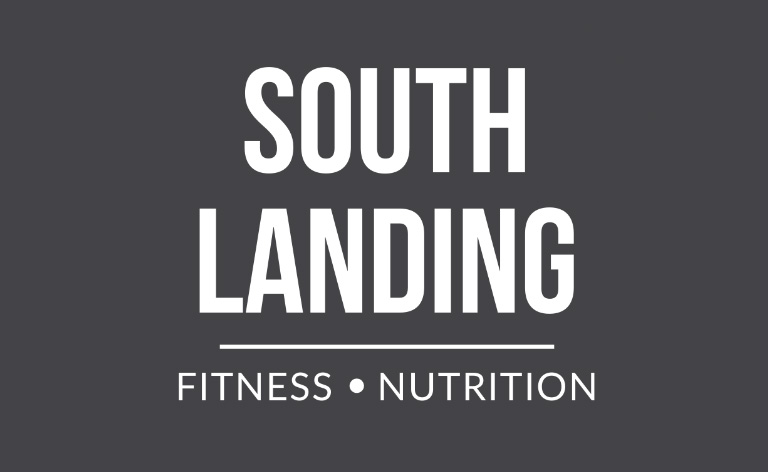 South Landing Fitness is a gym in Knoxville, TN, dedicated to helping individuals improve their health and fitness.
They offer a variety of fitness programs and nutritional coaching to help their members achieve their health goals.
The gym prides itself on its expert coaches who are committed to meeting individuals where they are in their fitness journey and walking alongside them every step of the way.
The gym has a strong community vibe, with many members praising the supportive and encouraging environment.
South Landing Fitness has a rating of 5 stars. You can read more reviews here.
Phone: +1 865-776-7230
Address: 1020 Sevier Ave, Knoxville, TN 37920
Membership Cost: Specific membership costs are not listed on the website. For more information, you can visit their membership page.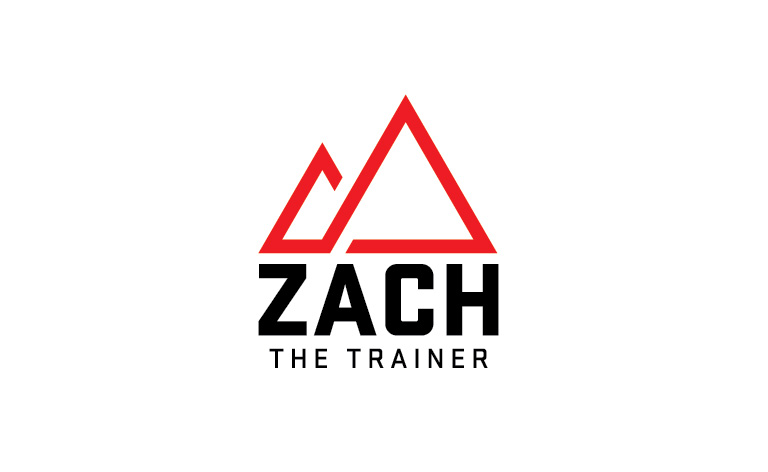 Zach The Trainer is a personal and mobile trainer based in Knoxville, TN. He holds several certifications, including Certified Personal Trainer (CPT), Performance Exercise Specialist (PES), and Corrective Exercise Specialist (CES).
Zach specializes in helping clients overcome physical obstacles such as muscle tightness and previous injuries.
He also offers tailored training for athletes and those looking to lose weight or tone up. His approach focuses on client posture, stability, and proprioceptive to create a strong structure for top shape with minimum risk of injury.
He is dedicated to helping others feel great about themselves inside and out by helping them meet their goals to the fullest.
Phone: +1 865-247-2535
Address: Chapman Hwy, Knoxville, TN 37920
Membership Cost: Please contact Zach, The Trainer, directly for membership costs.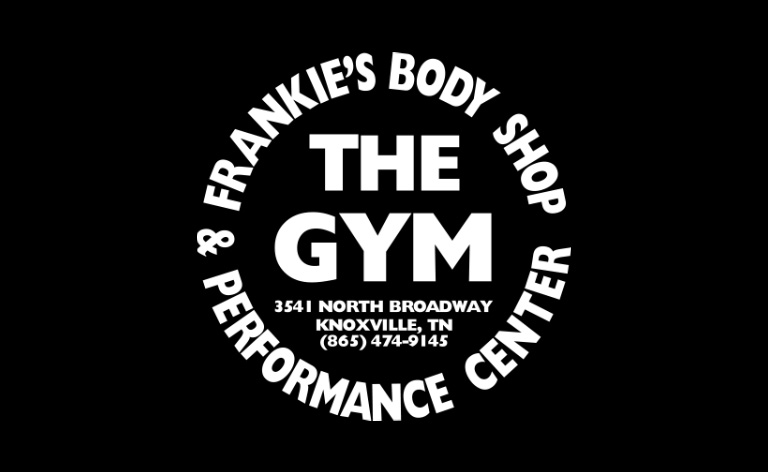 6. Frankie's Body Shop Personal Training
Frankie's Body Shop is an elite personal training studio and gym located in Knoxville, TN.
They cater to all ages and fitness levels, offering services for weight loss/gain, sport-specific training, increased flexibility, and injury rehabilitation.
The gym is privately owned and operated by Frankie, his daughter Chloë, and a team of dedicated trainers.
They pride themselves on being different from every other gym, providing personal training the way it's meant to be: personal.
Phone: +1 865-474-9145
Address: 3541 N Broadway, Knoxville, TN 37917
Membership Cost: $30 Monthly Gym Membership; no contracts, no enrollment, or annual fees. More details can be found here.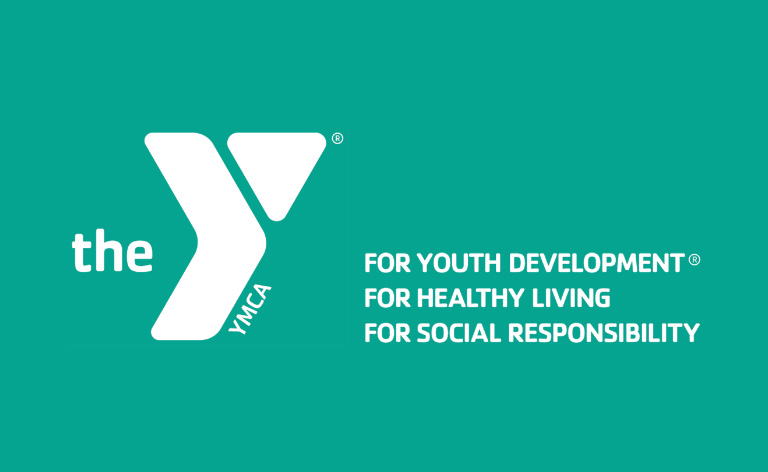 7. Lindsay Young Downtown YMCA
The Lindsay Young Downtown YMCA is a community leader that supports individuals and families in their quests for physical, emotional, and social wellness.
They are committed to building strong and healthy-minded children, individuals, families, adults, and communities through their programs and services that promote youth development, healthy living, and social responsibility.
As one of the area's leading nonprofits, your membership will help bring about meaningful change in the community as well as your own life.
They offer exceptional fitness, personal training, sports, and aquatic programs, as well as extensive early childhood education and school-age programs. The YMCA provides a safe, family-fun environment.
Phone: +1 865-522-9622
Address: 605 Clinch Ave, Knoxville, TN 37902
Membership Cost: For detailed pricing, it's recommended to contact the YMCA directly or visit their membership page.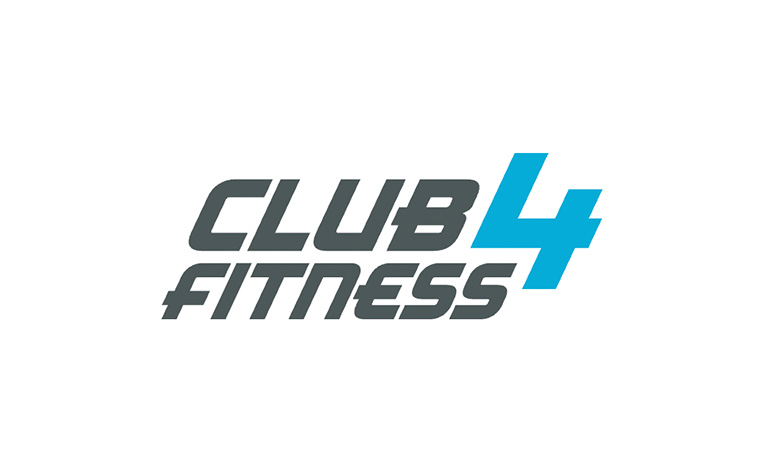 8. CLUB4 Fitness Knoxville
CLUB4 Fitness in Knoxville, TN, is a gym that caters to everyone, offering premium amenities at an affordable price.
The gym is equipped with state-of-the-art equipment and offers a variety of classes for every fitness level. These classes range from scientifically based exercises to modern studio equipment, providing a unique workout experience.
The gym also offers enhanced light therapy, a spacious gym area, locker rooms, saunas, and even a coffee club for a pre-workout caffeine boost.
For those with children, CLUB4 Fitness provides a modern childcare program with various activities.
Members have rated this gym 4.4 out of 5. You can read more reviews here.
Phone: +1 865-338-9100
Address: 4440 Western Ave, Knoxville, TN 37921
Membership Cost: BASIC – $10/month, PREMIUM – $25/month, PREMIUM PLUS – $35/month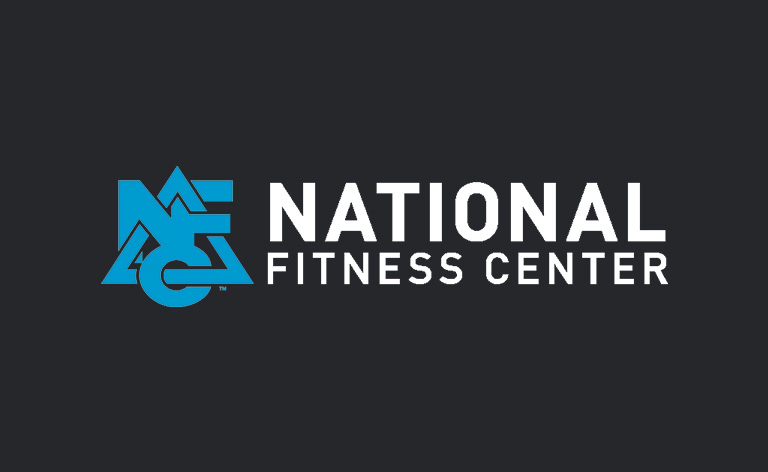 9. National Fitness Center
he National Fitness Center, located on Merchants Drive in North Knoxville, offers a wide range of fitness facilities and services.
The gym is designed to cater to various fitness needs and preferences. It features a cardio theater for those who enjoy watching movies while working out, an indoor track for uninterrupted running, courts for basketball and racquetball, and circuit training stations for full-body workouts.
The gym also provides free, onsite childcare, making it easier for parents to commit to their fitness program. The center operates from 5 a.m. to 11 p.m. from Monday to Friday and 7 a.m. to 7 p.m. on weekends, accommodating the hectic schedules of its members.
In addition to individual workout options, the gym offers group classes, including body pump and yoga.
Members have rated the gym 4.3 out of 5. You can read more reviews here.
Phone: +1 865-688-3600
Address: 5621 Merchants Center Blvd, Knoxville, TN 37912
Membership Cost: The website does not provide specific information about the membership cost. It's recommended to contact the gym directly or visit their website for detailed information.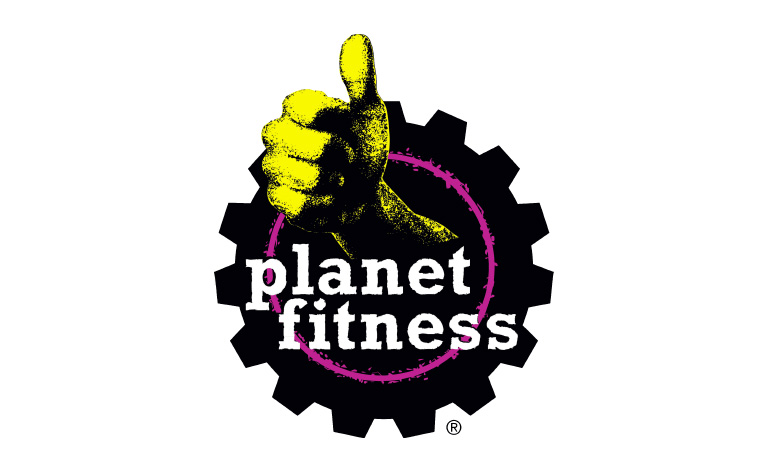 Planet Fitness in Knoxville is a large fitness center that offers a variety of equipment and services.
The gym features state-of-the-art cardio equipment, a variety of strength and functional training machines, and full-service locker rooms, including day lockers and showers.
The gym also features a PF Black Card Spa for PF Black Card members, complete with tanning beds, hydromassage, Total Body Enhancement, and massage chairs.
All Planet Fitness memberships include Free and Unlimited Fitness Training with certified fitness trainers.
The gym has a 4.3-star rating from its members. More reviews can be found here.
Phone: +1 865-687-2323
Address: 4827 N Broadway St, Knoxville, TN 37918
Membership Cost: PF Black Card: $24.99/mo plus taxes and fees. Classic: $10/mo plus taxes and fees.
Frequently Asked Questions
What lift works the most muscles?
The deadlift is a fantastic exercise that engages multiple muscle groups simultaneously. As you perform this lift, you'll strengthen your legs, back, core, and even your grip.
This versatile exercise is a great addition to anyone's fitness routine and provides excellent overall muscle engagement.
What exercise burns the most calories?
High-Intensity Interval Training (HIIT) is an excellent way to burn a significant number of calories in a short amount of time.
This type of workout involves short, intense bursts of exercise followed by a brief recovery period.
HIIT workouts can increase your metabolic rate for hours after the workout, making them an effective and efficient way to shed calories on top of increasing cardiovascular endurance.
Can you pay for a one-day workout at Planet Fitness?
Yes, you can purchase a one-day pass at Planet Fitness to experience their facilities without committing to a membership.
Day pass prices may vary by location, so be sure to check with your local Planet Fitness for the most accurate pricing information.
Gyms in Knoxville that offer 24-hour access?
Anytime Fitness and 24-Hour Fitness are two popular gym chains that provide members with 24-hour access to their facilities.
Several other gyms in Knoxville may also offer similar access, so it's worth reaching out to your gym of interest to inquire about their hours and access policies.
This way, you can accommodate your busy schedule and never skip a workout!