We earn a commission if you make a purchase, at no additional cost to you.
As a fitness enthusiast, I recently put the P90X and P90X3 programs to the test to see which one came out on top.
In this blog post, I will share my experience and insights on the effectiveness of these popular workout kits.
Whether you are a seasoned fitness pro or just starting out, this post will provide valuable information to help you decide between P90X and P90X3.
Join me as I share my personal experience with both programs and offer my thoughts on which one is the best fit for your fitness routine.
P90X Vs P90X3 – Which One Is Better?
P90X workouts are more time-intensive, lasting 60-90 minutes, and have longer warm-up and cool-down periods. In contrast, P90X3 workouts are shorter, lasting only 30 minutes, but are more intense from the start, with shorter warm-ups, breaks, and cool-downs.
An Overview of the Differences
| Features | P90X | P90X3 |
| --- | --- | --- |
| Experience level | Advanced | Advanced |
| Program length | 90 days-6 days/per | 90 days-6 days per week |
| Workout length | 45 to 90 minutes | 30 minutes |
| No of workouts | 12 | 20 |
| Equipments required | Dumbbell, chin up bar | Dumbbell chin up bar |
| Optional equipment | Yoga mat, resistance bands | Resistance bands |
| Warm up/ cool down | Yes | No |
| Coaching sessions | Yes | Not much |
| AB trainer | Yes | Only with Deluxe Set |
| Ease of completion | No | Yes |
| Best for | Building strength | Cutting body fat |
| Works on | New movements | Variety of programs |
| Nutritional guide | Included | Included |
| Training goal | Build lean mass, and build a sculpted physique | Burn fat, build muscle, enhance athleticism – Extreme fitness accelerated |
The P90X program is a 90-day fitness routine that is designed to help users improve their physical health and fitness levels.
The program includes a variety of exercises, including bodyweight training, strength training, yoga, and cardio.
The workouts are typically 45-60 minutes long and require minimal equipment.
The P90X program is available online through a program called Beachbody on Demand, which offers access to the workout videos as well as other resources, such as a nutrition center and support from fitness experts.
To access the program, users must create an account on Beachbody on Demand.
The P90X program, as I mentioned earlier, was created by fitness expert Tony Horton, who guides users through the workouts and provides tips and motivation throughout the program.
The program is designed to be challenging but also adaptable, so users of different fitness levels can participate and make progress.
Takeaway
P90X workouts are ideal for intermediate and veteran fitness enthusiasts, as they allow you to target multiple parts of your body.
In addition, the P90X plan can be easily followed anywhere, making it very convenient.
My main complaint about P90X is the long duration of the program. The 13-week P90X schedule is not a feasible commitment, especially since it's a daily thing.
Additionally, the 92 or some odd minutes of yoga seems to go on forever and is a lot to get used to.
The P90X3 program, a high-intensity workout regimen, is a successor to the original P90X series.
It incorporates a wide variety of exercises, including yoga, Pilates, and triometrics, among others.
One of its main advantages is that the workouts are shorter, making it a more convenient choice for those with limited time.
Like its predecessor, the P90X3 program focuses on improving agility, stabilization, and balance.
This makes it an ideal choice for busy individuals who are keen on fitness but may only have a short amount of time each day to dedicate to exercise.
Takeaway
The fitness guide incorporating weighted moves helps you target body fat and develop muscle strength.
In addition, every phase of X3 focuses on improved core strength and reducing excess body fat very effectively.
Unlike the older versions, P90X3 also focuses on time management, which accelerates your metabolic rates and the average heart rate.
Which will give you better results, P90X or P90X3?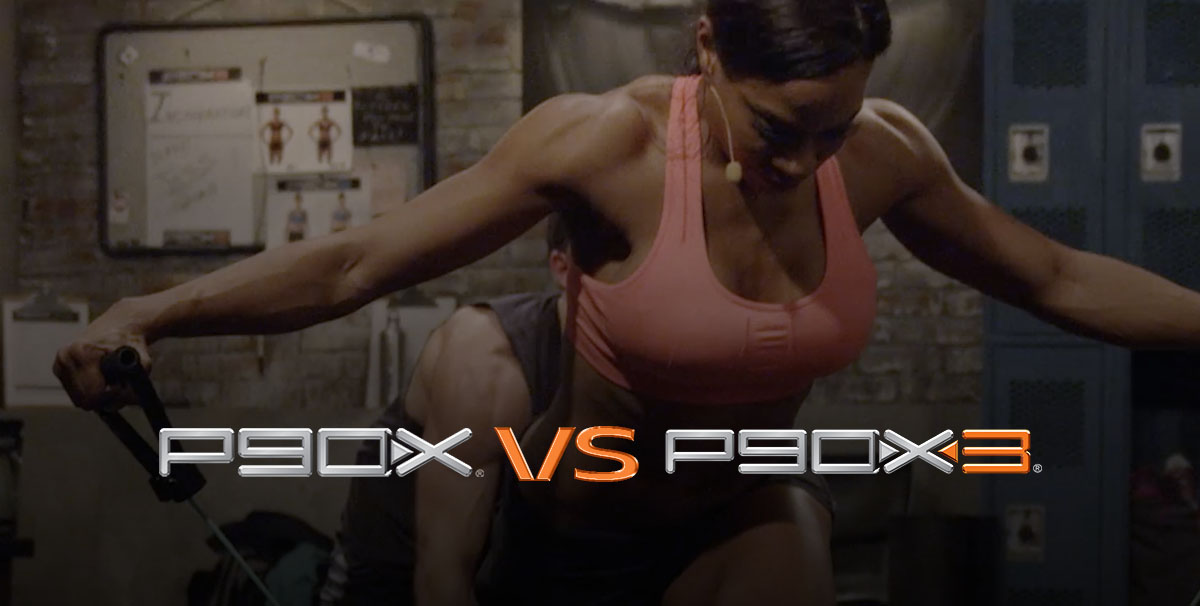 If you are looking for a P90X vs. P90X3 comparison for better results, the answer is – it depends.
If your fitness goal is to lose body fat quicker, P90X3 will give you better results. Here's why.
In the test group involving a bunch of fitness enthusiasts and amateurs, the P90X vs. P90X3 Beachbody program, participants of the P90X3 exercise lost a third of their body weight within a shorter amount of time than the P90X.
The overall results of the P90X3 fitness program were also significantly better than those undergoing 60-90 minutes of exercise routine with the P90X.
But if your goal is to get lean and strong, the P90X program has features that can help you track the number of calories burned during your workouts, as well as straightforward exercise routines designed to create "muscle confusion," which can help you get ripped, lean, and strong.
How long are P90X and P90X3 workouts per day?
P90X resistance workouts and the entire program run 60-90 minutes daily, 6 days a week.
P90X3 also requires you to train 6 days a week, but the duration is 30 minutes per day, which is one of the main differences between P90X and the newer programs.
Do P90X and P90X3 differ in difficulty?
Not necessarily. Both programs follow the classic P90X routine of bodyweight exercises and intensive exercises that can help you achieve your weight loss transformation or other fitness goals.
If you are an athletic person looking for a difficult program, the P90X vs. P90X2 comparison is what you should consider.
Does P90X have more workout variety than P90X3?
No. In fact, the number of intense home workouts in the P90X3 is more than in the older programs.
Which workout program is better, P90X or P90X3?
The P90X and the P90X3 are independent programs and equally challenging, and it comes down to personal choice and fitness goals.
Which builds more strength, P90X or P90X3?
The P90X takes the trophy of building strength in the P90X Vs. X3 battle.
This is because the average P90X workout is longer than the X3, meaning you spend more time with challenging exercises and developing strength.
What equipment do I need?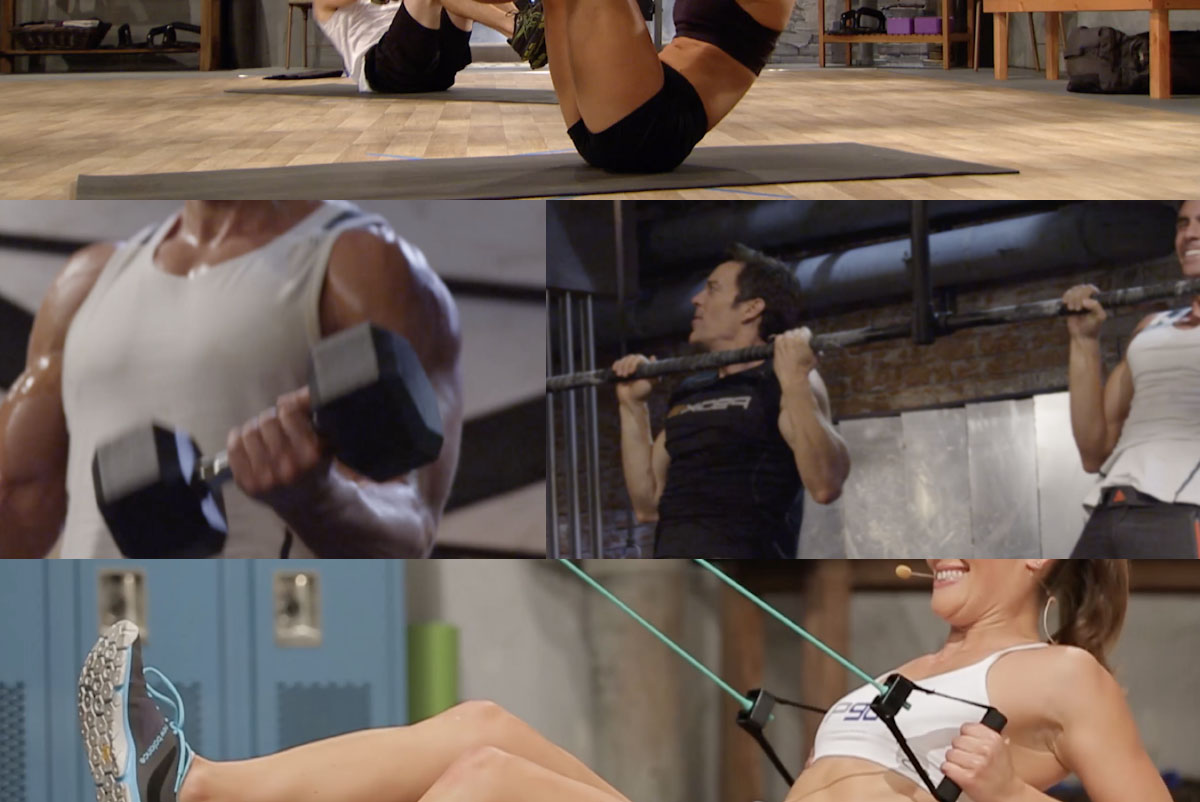 Despite the combo moves of high-intensity exercise involved in the entire P90X saga, you only need basic workout equipment, which includes a couple of dumbbells, a yoga mat, and resistance bands.
A pull-up bar can also come in handy to perform all the body workouts, but it is not mandatory.
Finally, cross-trainer shoes are recommended to perform the P90X series' at-home workouts effectively.
Running shoes are not ideal for the kinds of exercise in the P90X plan, as they can mess with your ankles and stability.
Is P90X or P90X3 good for beginners?
P90X and P90X3 workouts are designed for intermediate and advanced fitness enthusiasts, so beginners might need help to use them.
However, if you are curious about trying out this fitness program, you might have some luck with the P90X.
The classic P90X concept includes straightforward exercises built on the concept of muscle confusion for the best results.
The 30-minute yoga session, 2-3 minute cool-down period, and other basic exercises will help you reap the gains of P90X.
Is P90X3 For Athletes?
No, P90X3 is not for athletes. If you are athletic, you will benefit more from P90X2, which involves a series of core exercises, push-ups, and using medicine balls within a limited time frame.
Does P90X Have More Coaching Than P90X3?
No, the P90X has several coaching sessions from Tony Horton, making it easy to follow.
The P90X3 has more variations and little to no coaching, and you need to work harder as you don't have additional time to adapt like in the older program.
Can you still buy P90X or P90X3 DVDs?
Not anymore. The P90X program and the follow-up were available as a DVD option, but they are no longer available.
You can access the fitness program through Beachbody on demand.
What is the first program in the P90X series?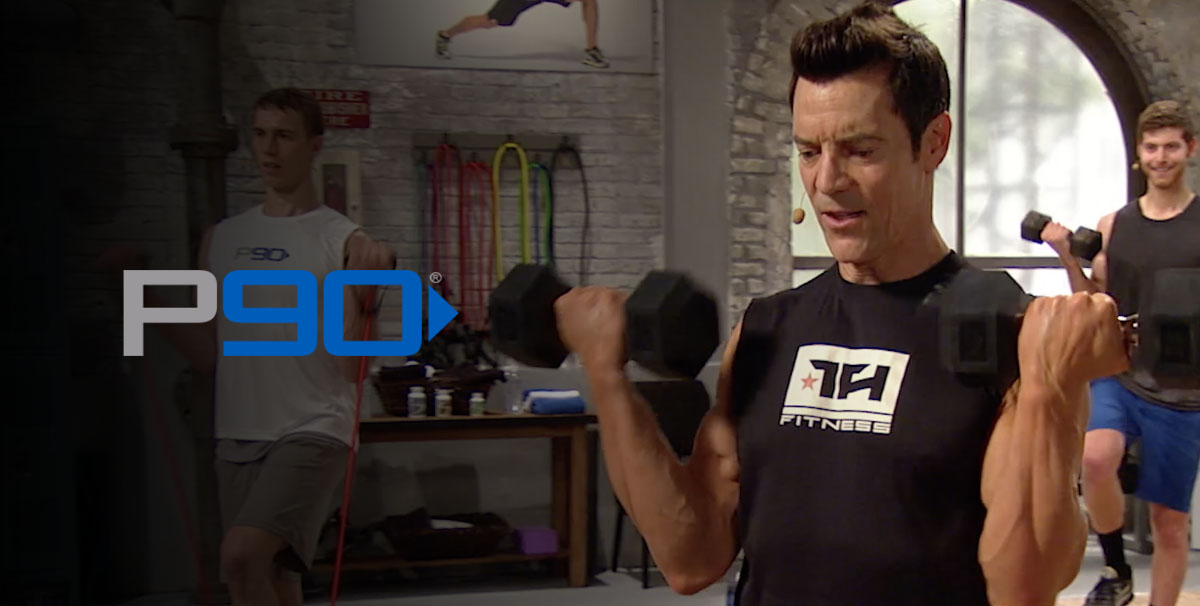 The programs in the P90X series include P90, P90X, X2, and X3, but there is no set rule about which one you can use first – it comes down to your level of fitness.
The P90 is an excellent choice for beginners in the fitness industry, while the P90X2 is ideal for athletes.
The P90X trains for longer, so you can consider it if you can commit to 60-90 minutes of exercise daily.
If time management is an issue for you, the P90X3 is an ideal choice.
Can you get ripped doing P90X?
Yes, getting ripped doing the P90X program is possible if you commit to it regularly.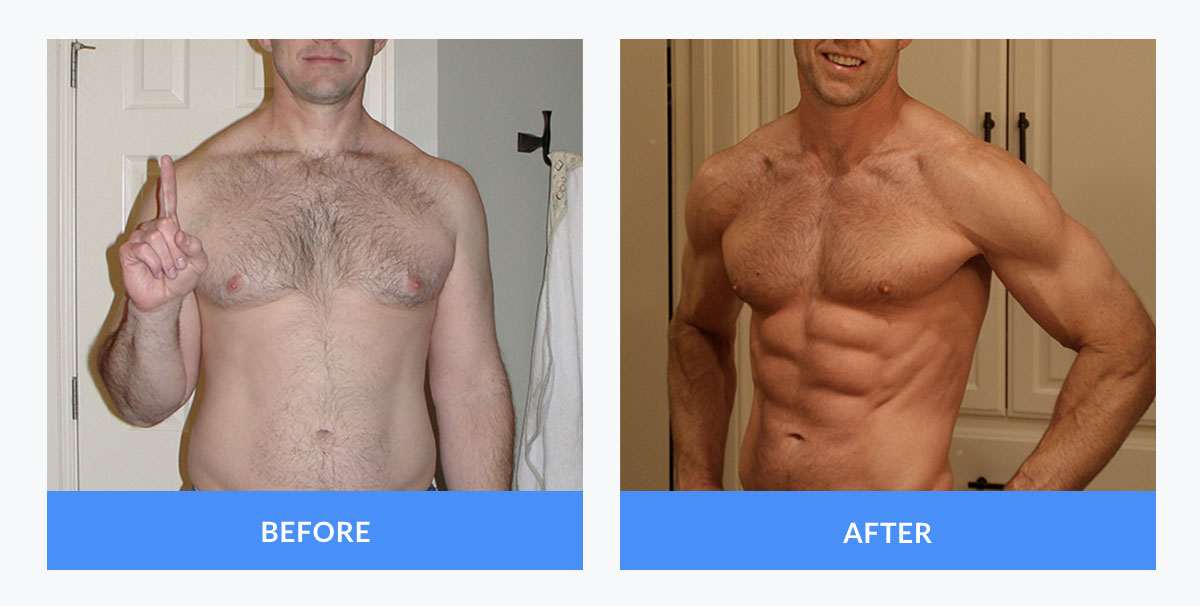 The revolutionary fitness program has three schedules:
Classic – Targeted to help P90X users get ripped
Lean – Achieve an overall toned look without bulking up on muscle mass
Mass – To help you increase muscle mass
Is P90X outdated?
Actually, the original P90X concept is still relevant, as it is still very popular among people who prefer working at home rather than visiting fitness centers.
This online fitness program with several exercise modifications is fantastic at strength and muscle building.
In fact, Beachbody users still stream themselves using the fitness program and sharing their weight loss transformation stories, making the P90X better than several fitness trends over the years.
Is there a better program than P90X?
If you are looking for an at-home fitness program with shorter workouts than the classic P90X routine, P90X3 is definitely a better choice.
It has a blend of P90X and updated routines, including classic weight training, cardio, hypertrophy, and MMX.
P90X Vs. P90X3: Results
Both P90X and P90X3 have been shown to produce significant results in terms of weight loss, muscle gain, and improved fitness levels. Participants of both programs have reported losing body fat, gaining muscle mass, and experiencing increased energy and endurance.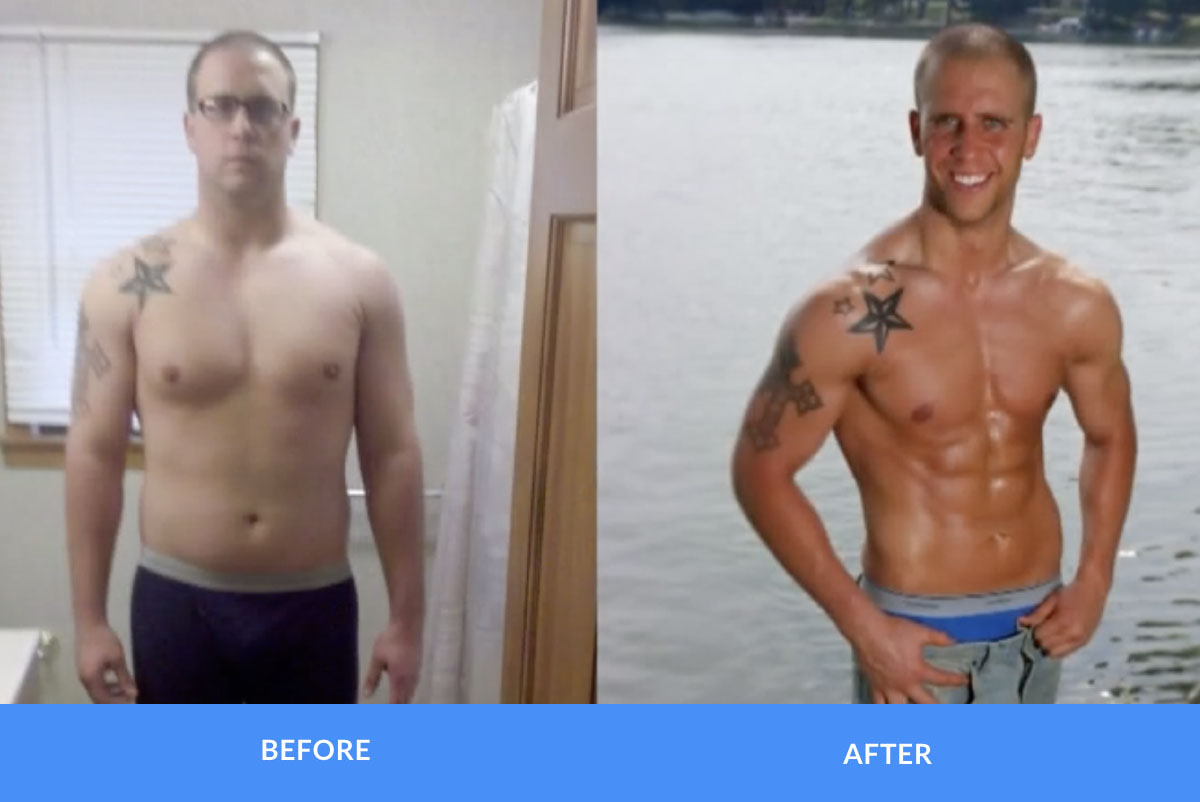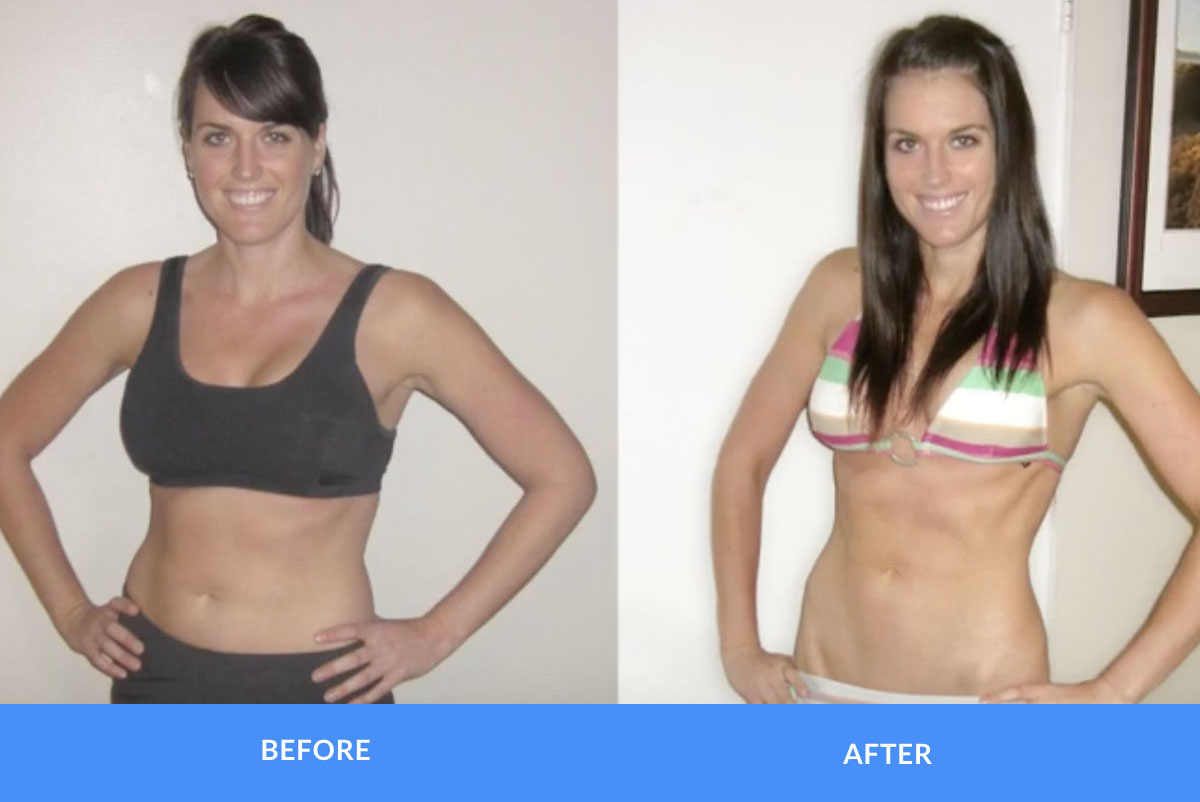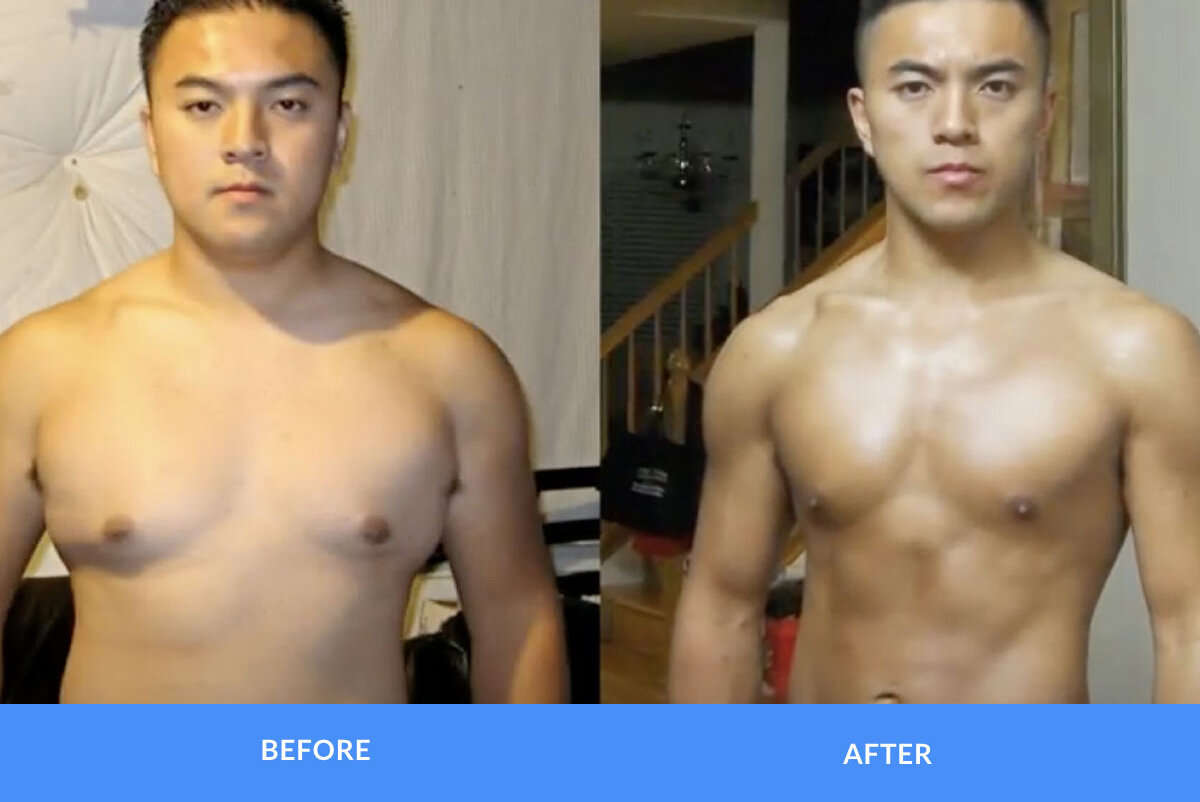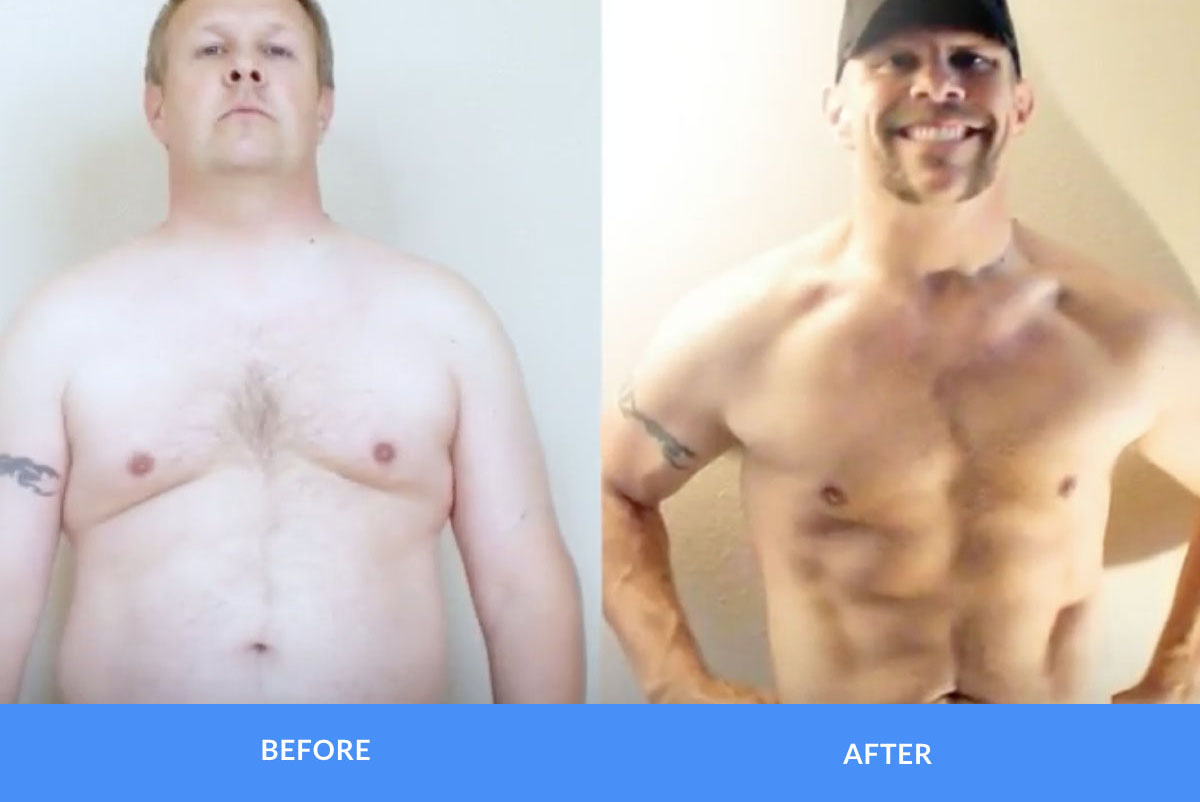 P90X Vs. P90X3: What Other People Say
Final Thoughts
My conclusion of the P90X vs. P90X3 is that – If you don't have time commitment issues and are relatively new to the fitness industry, the P90X is a good choice.
The original P90X concept helps you build flexible muscles and lose body fat without a lot of weight lifting or heavy resistance exercises.
According to WebMD, the P90X program can also help lower your blood pressure and cholesterol and manage diabetes, which is a fantastic benefit.
On the other hand, the P90X3 is an excellent choice if you have trouble managing your time but still want to achieve your fitness goals.
The P90X3 incorporates muscle integration in the program, so you also keep your metabolic rates and overall body in their peak shape within a shorter time.
We earn a commission if you make a purchase, at no additional cost to you.
Thanks for your feedback!