Fashion and trends come and go, but health and fitness will never go out of style. Since getting into shape is a journey consisting of multiple steps, you do not have to jump from one to ten in an instant.

Dumbbells are an excellent beginner-friendly weight gym equipment that you can have in your home without requiring much storage space. You not only build muscles but also burn fats and work up a good sweat.

If you are planning to buy a pair of dumbbells, two of the best brands are Bowlex and Powerblock, so now, a question arises: which one is better? Continue reading to find out.
Bowflex Dumbbells vs. Powerblock – Comparison
Why should you buy a pair of dumbbells?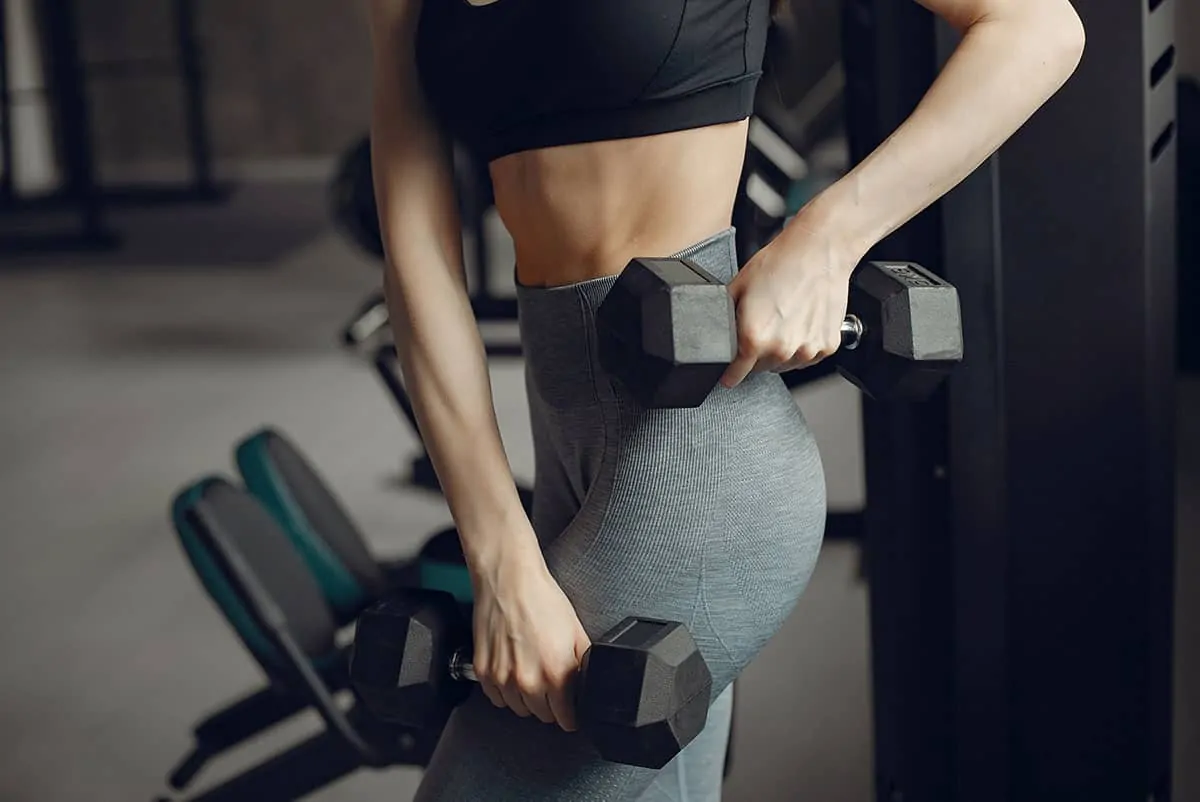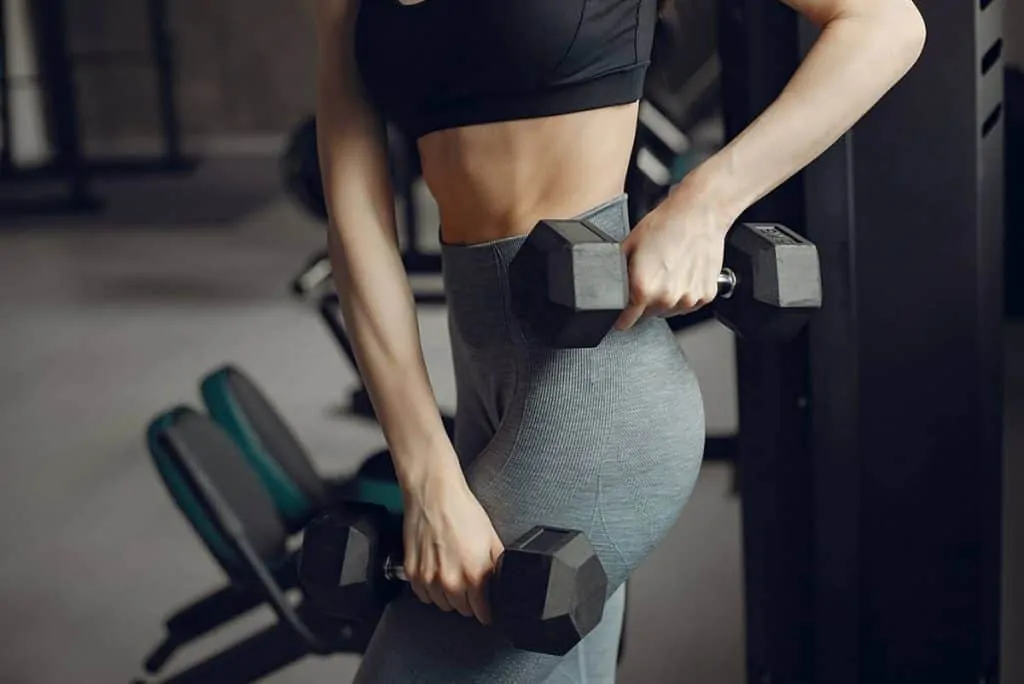 Adopting the health and fitness lifestyle isn't free, unfortunately. We have to work hard and make some sacrifices to reach our goals. One issue that many people have a hard time choosing is whether they should buy home gym equipment or get a gym membership.

If you do not have a lot of free time to spare and make a trip to the gym regularly, we suggest you get some affordable gym equipment for your home. This way, you can set your workout and exercise routines around your work or engagement schedules and have the freedom to burn those fats whenever convenient.

There is no denying that most of the pieces of home gym equipment and machines come with hefty price tags. So if you are a beginner, you might be having second thoughts about spending a massive amount of money on a product that you might grow out of after some time.

Here is where dumbbells come into the scene. These weights do not need huge space for storage, they are highly portable, and the best thing is: they do not burn a hole in your pocket! You get all the burn and shredding you need from this simple tool.

Wipe those uncertainties and hesitation away by looking through some of the benefits that adding a pair of dumbbells into your asset list will provide:
Exercise like reverse flies with dumbbells not only strengthen your muscles but also improves your posture.
Dumbbells can provide mechanic and metabolic overload in the muscles that enhance their growth
Adding dumbbell exercises to your routine will increase your stabilization.
While working out with dumbbells, make sure that both limbs go through the same exercise process and balance out any strength imbalance.
They are one of the safest and most convenient pieces of equipment if you are a solo trainer.
You can move your shoulders freely and increase range of motion when doing dumbbell presses.
Why should you buy a pair of dumbbells?
Many people use dumbbells to build muscles and get shredded. Some of the best dumbbell exercises are dumbbell curl and presses, swings, one-armed dumbbell bench press, and dumbbell pullovers.

If you want a better demonstration, you can check out this video to get a better idea of what you need to do to get those muscles.
How to choose the best dumbbell?
Now that you know why you should buy a dumbbell, you must be wondering how you can get your hands on the best pair of dumbbells. Here are some points you should consider or keep in mind while in your mission to purchase dumbbells:
Price
The price of a product is always the first thing to come into a person's mind while making a purchase decision. You should first set a budget or figure out how much you are willing to spend and search for a product within that price range.

However, I suggest you see if your product choice satisfies the points given below. The price you pay will not matter as much if you get the ideal product for your needs.
Weight
Dumbbells are pieces of weight gym equipment. This point seems obvious, but you must consider the weight if you are a beginner. If it is too heavy, it will hurt you and harm your body instead of helping you build muscles. Some dumbbells come with adjustable weights to adapt to your growing strength.
Size of the dumbbell setup
Usually, if a person buys dumbbells, they do not buy just one weight. Many experts suggest buying a full set because one weight will not offer enough progress in the long run. However, the downside to buying a full set is that it will take up more space for storage in your home.

Adjustable weight dumbbells are the best choice if you are concerned about the space the equipment will take up.
Material
There are mainly two types of materials for dumbbells, and they are rubber and steel. Steel dumbbells are less likely to break and are very strong. On the other hand, the rubber coating dumbbells are durable and safer in case you drop it on yourself.
Accessories
If you can get accessories like gloves and a mat on purchasing a pair of dumbbells, you should definitely go for it, granted it satisfies all the above points.
Comparison of the Bowflex Dumbbells and the Powerblock
We have now come to the feature comparison section of this article. What these points will do is give you a better idea to know which product will suit your needs more. Should you go for the Bowflex or the Powerblock?
Affordability
If we compare the price of the Bowflex and the Powerblock, the Powerblock is slightly more affordable than the other option. You should keep in mind that this point should not affect your purchase decision that much because the price difference is not much.
Adjustable weight feature
Both the Bowflex and the Powerblock dumbbells have adjustable weights. You do not have to buy multiple pairs of dumbbells since the brands combine multiple weights into their products for your convenience. If the first weight is too less for you, you can add more to it. Here, there is no clear winner.
Weight range
The Bowflex has a wider weight ranger of 5-53.5 pounds. On the other hand, the Powerblock comes with only 5-50 pounds of weight. But with the Powerblock, you can exchange the weights with a 70 or 90-pound increment in an additional pack sold separately.
Dimensions
The size of the Powerblock dumbbells is slightly smaller than the Bowflex dumbbells. The dimensions of the products are 12 x 6.5 x 6.5 inches and 15.8 x 7.9 x 9.5 inches for the Powerblock and Bowflex, respectively.

However, since they are both adjustable weight dumbbells, they will not take up as much space as single weight dumbbell sets.
Warranty period
Powerblock dumbbells win this round with a 5-year warranty, as compared to the Bowflex and its 2-year warranty period.
The next product in question is the Bowflex SelectTech 552, with an adjustable weight range of 5-52.5 pounds. If you want to change the weight of this dumbbell, all you have to do is turn a dial, and you are ready to go.

It has 15 weight settings with which you can engage in many muscle building and fat burning exercises. Another distinctive feature of this product is that it is compatible with the Bowflex SelectTech app. You can now track your workouts or build customized workout plans.
Pros
Durable materials and build
The weight changing process is simple
Comes with its storage container
Compatible with workout tracking Bowflex SelectTech App
Cons
The price is more on the expensive side
Plastic material does not last as long as steel
The Powerblock EXP Stage 1 is an adjustable weight dumbbell with a weight range of 5-50 pounds. There are two other options, Stage 2 and Stage 3, with 5-70 pounds and 5-90 pounds of weights. Stage 1 is ideal for beginners.

With the 2.5 pounds adder weight, you will have no trouble adjusting the micro-load weight adjustments. These parts come for free with the package. It has a grip covered with rubber so that the dumbbell will not slip out of your hand. The design has a range of motion increasing interior.
Pros
You can exchange Stage 1 weights to Stage 2 or 3 in the future
It can store itself without the use of storing containers
It does not take up much space in your home
Ergonomic handle design
Cons
You cannot use the parts of this dumbbell model with other PowerBlock dumbbells
"Weird" design that makes people think twice about buying it
The Bottom Line
The Bowflex and Powerback dumbbells are both excellent choices for beginner workout enthusiasts with limited space at home. But if I had to pick a winner, it will have to be the Bowflex SelectTech 552 because of its traditional, yet effective design.

You get an added accessory in the form of the storing container. At the same time, it is easy to adjust the weight and do several exercises on it.
Thanks for your feedback!