Ever thought about how the right headphones could make your Peloton workouts even more immersive and motivating? You're not alone.
Like many, I've faced the challenge of finding headphones that deliver crystal-clear sound and can keep up with intense Peloton workouts. That's why I've tested numerous headphones to bring you this guide to the best headphones for Peloton.
We'll compare top contenders based on sound quality, comfort, durability, and Peloton compatibility and address common issues like connectivity and battery life.
Whether you're a pro athlete or a budget-conscious fitness lover, there's something for everyone.
So, drawing from my experience, let's dive in and find your perfect Peloton audio partner.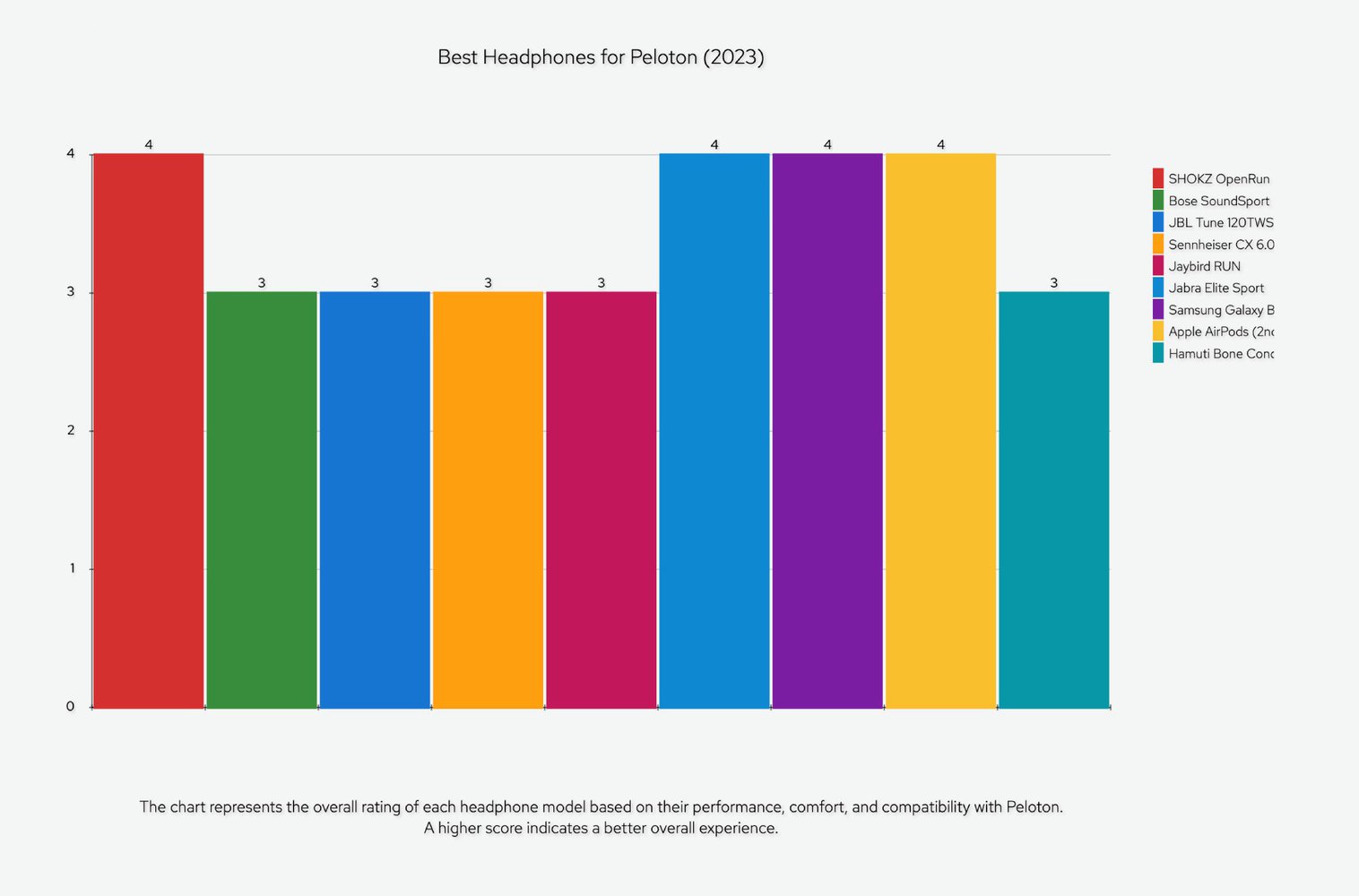 9 Best Headphones for Peloton in 2023
I'm super excited to share my top picks for the best headphones for Peloton users! These headphones will enhance your workouts and keep you motivated. Check out the list below!
Things to consider before buying Peloton Wireless Headphones
The Design
It is essential to consider the design of headphones when looking for the best experience with my Peloton. Headphones should be comfortable to wear for extended periods and remain secure during intense workouts.
Look for options with adjustable headbands, padded ear cups, and even swappable ear tips for the best fit.
Sound Quality
Sound quality plays a significant role in enhancing the overall workout experience. High-quality sound allows me to enjoy music and clearly hear instructions from trainers.
When selecting headphones, consider options with powerful bass, crisp highs, and clear mids – you won't want to compromise on sound quality!
Battery Life
I often take long and frequent workout sessions, so it's crucial to have headphones with excellent battery life.
Look for options offering at least 8 hours of playtime, so you can spend more time enjoying your workout and less time worrying about charging your headphones.
Ambient Sound
For me, awareness of my surroundings is of utmost importance, even during workouts. Headphones with ambient sound features allow me to hear surrounding noises while still enjoying music and trainer instructions.
It's a safety feature worth considering for anyone who values their situational awareness.
Water Resistance
As an avid fitness enthusiast, I encounter sweat and moisture during workouts on my Peloton. In these cases, water resistance is a valuable feature to look for in headphones.
A rating of IPX4 or higher offers decent protection against sweat and light splashes, ensuring your headphones remain functional even during the most intense workouts.
Bluetooth Compatibility
Finally, I always ensure my headphones have seamless Bluetooth compatibility with my Peloton. Pairing them effortlessly and maintaining a stable connection throughout the workout is essential.
Bluetooth version 5.0 or higher ensures a more reliable and consistent connection, contributing to a smooth and enjoyable workout experience.
Frequently Asked Questions