Technological advances have made everything so effortless – including workouts. An example of such equipment is the vertical climbing machine. It allows users to have fun and get in shape with lesser effort.

The vertical climber is a piece of equipment which you'll find in almost every gym. The reason is that they provide a full-body workout. But the most interesting thing about this incredible equipment is that it trains all of your muscle groups. And you don't need multiple machines to do it.

Let's review some of the best vertical climbers on the market.
Our 5 Best Vertical Climbing Machine in 2023
Factors to consider when buying a vertical climber
---
A lot of things need to be considered when buying a vertical climber. Here are some of the most critical factors you need to watch out for.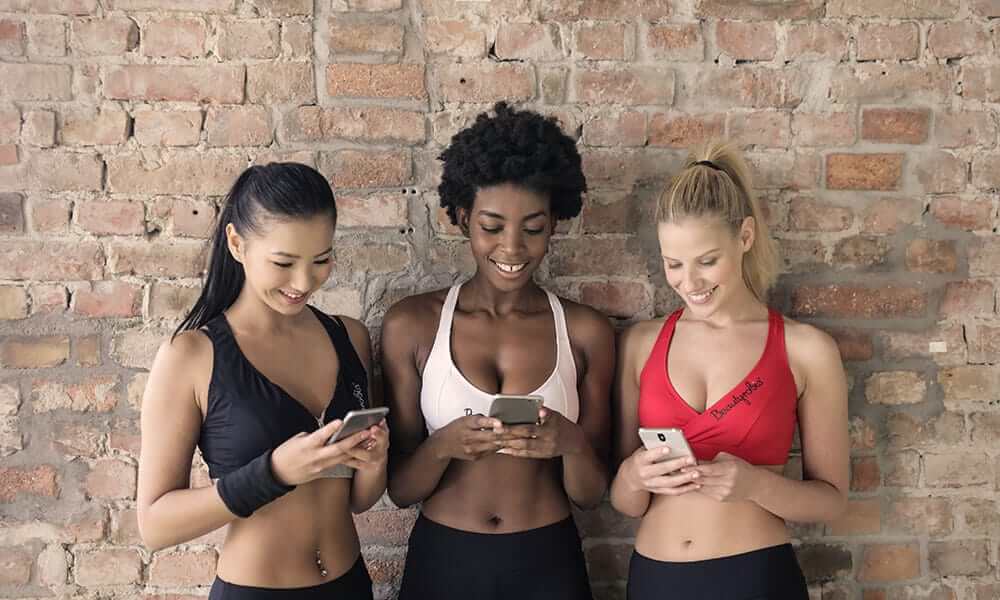 1. Construction and weight capacity
Knowing the weight capacity is essential. In case someone who exceeds the weight capacity steps on the machine, it may result in serious injury. The machine will also be damaged. It's crucial to figure out who is going to use the machine.
2. Type of handlebars
Are the handlebars adjustable? If the machine is solely for your own personal use, it does not matter. But if you aim to make it available to multiple people, go for the adjustable ones.
3. Stable base
Your equipment should have pretty long feet. They must also be equipped with some sort of rubbery material. This will add more stability, and keep the machine from moving or wobbling.
4. Position of the display screen
Some machines have display screens located in a random location. You cannot see what's on the screen when working out. If you need to track your training, consider this feature.
5. Resistance
It's always best to choose a climber that has adjustable resistance.
If you're looking for an affordable, and solidly engineered vertical climber machine, the Maxi MXC Vertical Climber machine may be the right one.
Lightweight and foldable – Vertical climbers don't take up a lot of space. But it should be light enough to be able to move it around whenever necessary. The Maxi MXC climbers are lightweight and have foldable parts. It makes it easy and convenient for storage and transportation.
Easy setup – Setting up this machine hardly takes ten minutes, as they come 90% assembled.
Fitness App for a better workout – Get assistance from the companion app. It will show you lots of different work out exercise techniques to cut off pounds effectively. It also includes a 21-days Maxi challenge Program with a diet plan. The companion app supports both Android and iOS devices.
Compact design – The Maxi MXC vertical climbers have a compact design. You can use them in a garage, basement or even a small apartment.

Overall, the machine is sturdy, well-engineered, and durable. It has an adjustable mechanism which is great because there won't be an issue whether you're tall or short.

The downside: The timer display does not seem very practical. It's positioned too low. So keeping an eye on the screen can be a big challenge when using the machine. Also, the companion app does not work with older versions of iOS.
The WesloStepfit Climber is another excellent machine. It has a unique design and features.
Adjustable Handlebars – Finding a vertical climber that best suit your height is pretty tough. With the Stepfit Climber, this problem is eliminated. By adjusting the handlebars, you can make the machine tailor-made for you.
You can train your arms and feet separately or both at the same time. If your arms are tired, you can choose to train only your legs and vice versa.
Adjustable resistance – You have total control of the machine using this feature. By adjusting the resistance, you can lower or increase the intensity of your exercises. Of course, you will burn more calories with higher resistance.
LCD display – Unlike many other vertical climbers, the Steplift climber has a large LCD display located on the top of the machine. It displays the duration of the training, the number of calories you've burnt, and other crucial statistics.
Built-in smartphone holder – Do you wish to stay entertained while you work out? That's precisely what the steplift climber can offer. Place your smartphone right in front of your eyes. You can watch your favorite comedy show or music video while you slim down your body.

This steplift climber is definitely an excellent machine. Despite its budget-friendly price tag, it comes with lots of cool features. Its built quality is excellent as well.

However, it's not the best option for people who do not enjoy doing technical labor. This machine does not come pre-assembled, so you need to do it yourself. Another downside is that the LCD display and the smartphone cannot be used at the same time. The phone holder is in the way of the screen. This means the LCD display will be blocked if you place your smartphone in its place.
Amongst the many climber machines, Conquer vertical climbers are one of the most reliable. They are also the most suitable ones for home use.
Anti-skid rubber pads on its base – This feature is both cool and very practical. It helps to maintain the stability of the machine while it is in operation. It also keeps the floor protected from scratches and other damages.
Easy Assembly – The machine does not come pre-assembled. But setting up the Conquer Vertical Climber is pretty straightforward.
Adjustable Arms – With adjustable arms, the machine can accommodate different people with varying heights.
Easy transportation and storage – To be able to transport and store it, the machine has to be compact, and lightweight. Conquer Vertical Climbers are lightweight and have foldable parts. This makes it extremely easy for both storage and transport.
Comfy grip handles – The grip handles of this machine are ergonomically designed. They provide the highest level of comfort one can expect from a vertical climber. These comfortable handles reduce a lot of stress on the hands and enable its users to workout comfortably.

To sum it up, the Conquer vertical climber fitness climbing machines are a great buy. The features are great, and the built quality is superb. Its anti-skid rubber pads on the four feet are a great addition. They protect the floor or carpet from scratches.

On the downside, a lot of customers have stated that it does not come with a simplified instruction and a map for easy assembly. In addition, the placement of the display is not the best. It is not possible to check the stats while working out.
If you want a solidly built and stylish workout machine, you may want to consider this one. It's pretty unique in terms of design. The handlebar is most noticeable.
Adjustable incline setting – This fantastic feature allows its users to choose or select the incline setting from 1 to 12. This means you can increase or decrease the tempo accordingly. The dual hydraulic piston cylinders are responsible for this process.
Heavy-duty construction – The machine is very sturdy, and it's built to last and withstand massive abuse. It can hold up to 220 lbs.
Easy storage – Should you be concerned about the space in your room? No, you need not leave the equipment in place when it's not in use. Instead, you can store it in a cabinet by using its folding mechanism to fold it up.
Easy to read display – Track your workout with the help of an LCD display. It displays your workout time, tracks the number of calories that are burnt, and counts the repetitions.

Everything about this stepper machine is excellent. It has received positive reviews from many happy customers. The only drawback which can be improved is its display which is not so durable.


Merax climber has earned quite a good reputation in the last few years. It is because of their unique design, and they're also built for an intense workout.
Foldable parts – Allows you to fold it up for secure storage.
Adjustable handlebars – This feature is awesome as it helps accommodate people with different heights.
Sturdy and solid engineering – Merax climbers are known for sturdiness and durability. This one is no exception as it's made of highly durable parts.
Adjustable Handles – The handles are non-stick grips and flexible for accommodating all body types.

The Merax vertical climber is built for an intense full-body workout. It is affordable, and a really good piece of equipment. It can accommodate a person weighing up to 260 lbs, which is pretty amazing. There isn't much negativity. However, the instructions that come with the machine could be better.
Wrapping Up
One of the main reasons why climber machines are becoming increasingly popular is because they are not high impact. They can be used by people who have weak or injured joints.

Their efficiency in burning calories is another reason. You can work out even as you watch TV or a movie on a big screen.

The above products were reviewed based on their popularity, reviews and feedbacks from customers. Regardless of what type of machine you're looking for, this article should help you get the best deal.
Thanks for your feedback!