Wondering which fitness podcasts are worth listening/playing to vamp up your fitness routine? I've got your back!

I recently compiled the top 50 fitness blogs, which was quite a hit among our fitness community and inspired me to research fitness podcasts.

Recent data reveals that over 5 million podcasts on the internet cover over 70 million episodes, so narrowing down your list can be impossible.
For all my fellow fitness lovers and personal coaches out there, I have researched and made this list of the top 30 fitness podcasts you need to listen to right now.
Let's jump right in.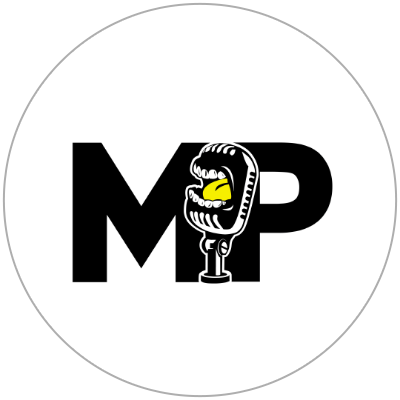 1. Mind Pump
Sal Di Stefano, Justin Andrews, and Adam Schafer host Mind Pump, and you get to share in their 40 years of combined knowledge. This fitness podcast hits a fine balance of information and entertainment because of the diverse backgrounds of the hosts.
With over 1,500 episodes covering Everything from fitness, diet, and motivational topics, Mind Pump boasts over 2 million monthly downloads. You can use Mind Pump on all major platforms, including iTunes, Spotify, and SoundCloud.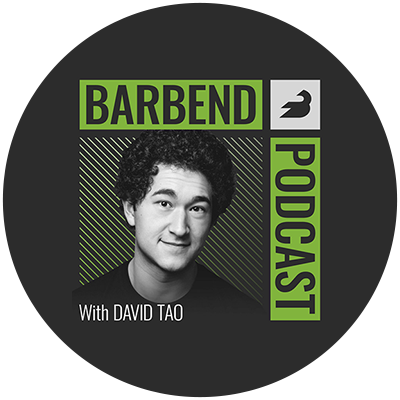 2. BarBend
BarBend is what you want on your playlist if you want to know the success secrets of top athletes, entertainers, and the best coaches.
In every episode, David Thomas Tao – cofounder and editor, sits down to talk to fitness gurus, powerlifting champions, and competitors about their inspirational stories.
BarBend currently has more than 250 episodes, which are available on Google, Stitcher, iHeart, RSS, and several other platforms.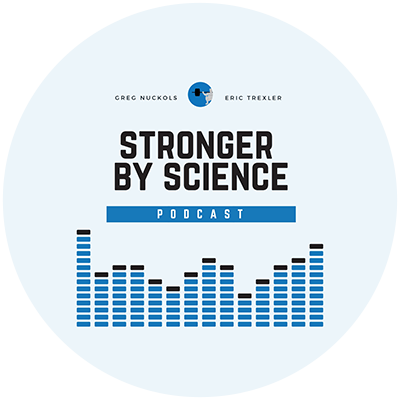 3. Stronger By Science
Stronger By Science is another excellent fitness podcast hosted by Eric Trexler and Greg Nuckols – with backgrounds in sports science, bodybuilding, and nutrition research. The dynamic duo shares Everything from appetite and hunger management to nutrition, training, and weight management.
The hosts and founders of SBS, as the podcast is commonly called, also debunk myths about popular diets and several other topics related to health and fitness. When you sign up for an email subscription with SBS, you also get access to free training programs and other fitness resources.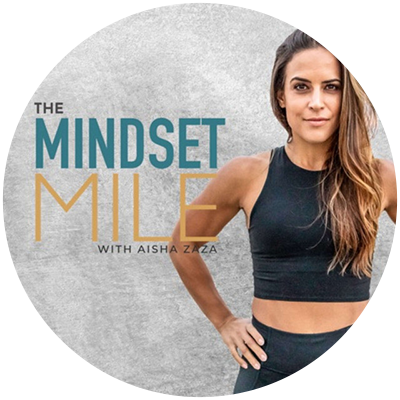 4. The Mindset Mile
The Mindset Mile is the brainchild of Aisha Zaza – who is a CrossFit athlete, business mentor, and fitness lover. On her fitness podcast, Aisha talks about building better health, fitness, business, and relationships.
Aisha invites all her listeners to a 30-day walk or running-a-mile challenge while listening to the corresponding podcast. The motivational talks are less than 10 minutes and are a great hit among her followers.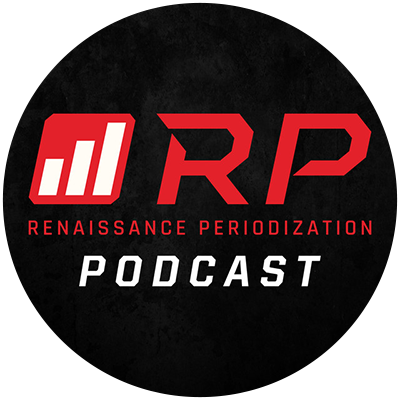 5. RP Strength Podcast
RP Strength podcast is another great one for all fitness enthusiasts Nick and Lori Shaw run. The husband-wife duo is also the founder of the diet and fitness company – Renaissance Periodization.
On the podcasts, RP invites medical professionals and top health and fitness coaches to discuss athletic, performance, and physique goals through evidence-based practices. RP's 1:1 coaching team also participates in several of the podcasts.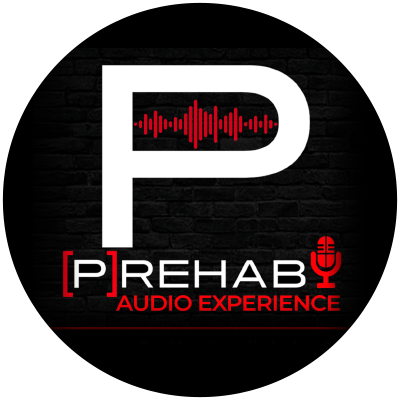 6. The Prehab Audio Experience
The Prehab Audio Experience is more than a fitness podcast, as you get a lot of information on optimizing your fitness performance and promoting longevity.
The podcast episodes cover Everything from pain and injury recovery to improving mobility and achieving full fitness potential.
Arash and the guys behind Prehab are experienced in physical therapy and fitness programs, making their podcast a great source of fitness and pain management information.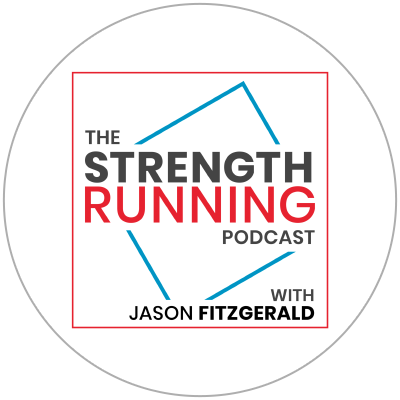 7. The Strength Running Podcast
True to its name, The Strength Running Podcast is a fantastic platform dedicated to running and its amazing benefits. In addition, Jason Fitzgerald – podcast host and creator, also talk to experts who visit the show frequently.
Apart from running tips, Jason and his guests also share how to prevent injuries, get stronger as you run, and develop mental toughness.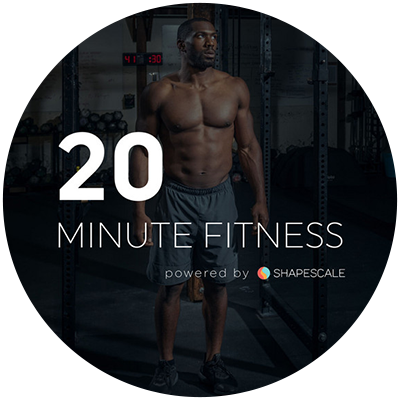 8. 20 Minute Fitness
20 Minute fitness is another great podcast you need on your playlist. This informative platform covers every aspect of fitness, nutrition, and methodology of diets, tech, and science.
In addition, the podcasts also have a lot of information about the latest fitness news and trends.
Other topics covered in these fitness podcasts include circadian rhythm, gut health, and weight loss. You can listen to 20 Minute Fitness on Spotify.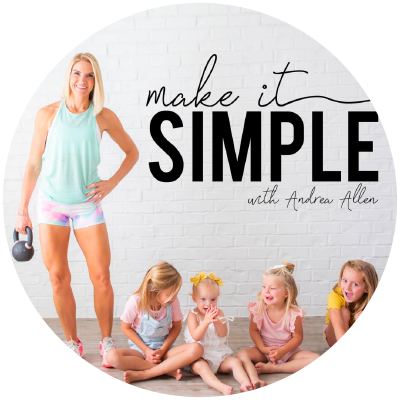 9. Make It Simple
Make It Simple is a fitness podcast created and hosted by Andrea Allen, available on Apple, Spotify, and Stitcher. The fitness coach is also a mother of four kids and shares practical guides on various topics apart from staying fit.
Andrea's personalized coaching programs on pregnancy and postpartum are very popular among the listeners and her followers on social media.
You can follow Andrea on Instagram @deliciouslyfitnhealthy or visit her website www.deliciouslyfitnhealthy.com.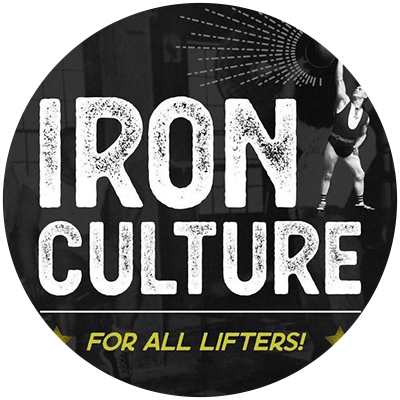 10. Iron Culture
Iron Culture is the brainchild of Eric Helms and Omar Isuf – weight-lifting enthusiasts and bodybuilders who love sharing their experiences with listeners. Through their podcast, Iron Culture, they dig deeper into the fundamentals and the philosophy of weight lifting, the science behind it.
In addition, the hosts of the podcast also cover nutrition, supplements/PEDs, and programming. Iron Culture also hosts guests, including the top names in the lifting community.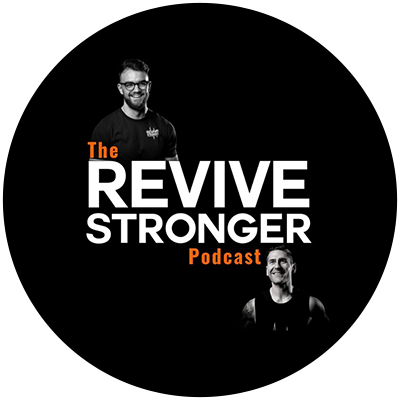 11. The Revive Stronger Podcast
The Revive Stronger Podcast is among the best podcast for bodybuilders. The podcast delves deep into bodybuilding, training, and nutrition based on evidence-based practices.
Created and hosted mainly by Steve Hall, a fitness fanatic who had a brush with death but made a fantastic comeback, Revive Stronger is an excellent podcast for taking control of your health and fitness goals.
Guest speakers, including trainers, pro athletes, and fitness coaches, share their tips and stories on the Revive Stronger podcast.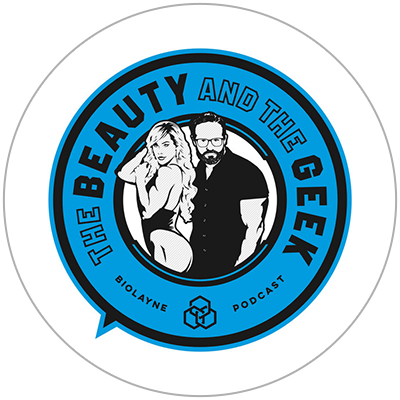 12. The Beauty and The Geek
This fitness podcast is hosted by Holly Baxter and Layne Norton and is available on Spotify. With MS and a Ph.D. between them, The Beauty and The Geek podcast is entertaining, fun, and educative.
Baxter and Norton also inject a lot of humor during their talks, which can be hilarious or annoying, depending on who you are.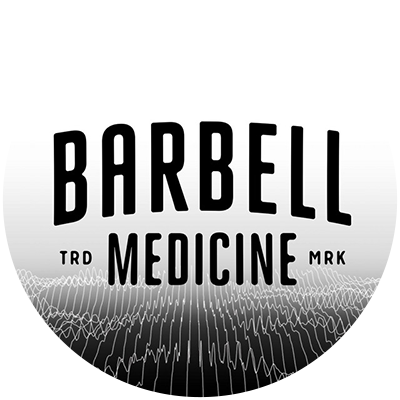 13. Barbell Medicine
Barbell Medicine is where the best coaching, supplementation, and apparel meet to discuss the ultimate peak performance in your fitness goals.
The teams of professionals at Barbell Medicine are experts in training and recovery, which makes them worth listening to about fitness topics.
Barbell Medicine podcast is available on all major platforms, and you can sign up for their famous group programming or injury-rehab program.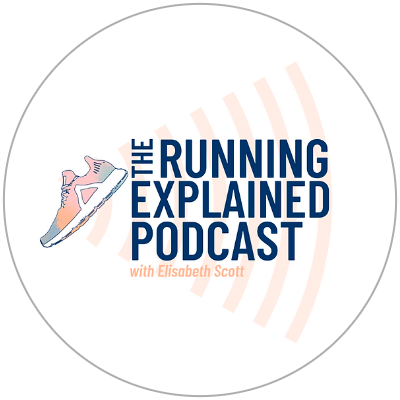 14. The Running Explained Podcast
The Running Explained podcast is a one-stop solution for all your questions related to Running, training to run, the right nutrition and gear, and recovery.
Elizabeth Scott, a fitness coach, hosts this fitness podcast and provides evidence-based answers to amateur and veteran runners.
Elizabeth also invites guests to the podcasts who share their expertise on running, the benefits, and more.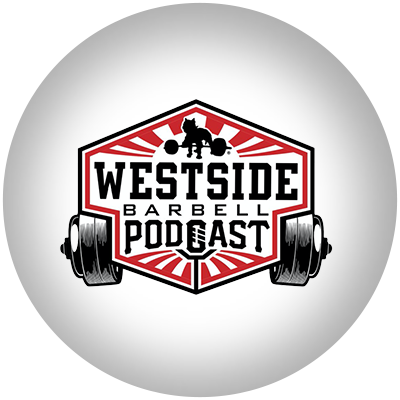 15. Westside Barbell
Strength trainers, bodybuilders, and powerlifters can benefit greatly from Westside Barbell. It is a complete platform full of helpful resources, and the podcast covers the right methods to power lift, deadlift, and bench press, among others.
Westside Barbell also has its apparel, bands, and several accessories on its official site; www.westside-barbell.com if you are interested.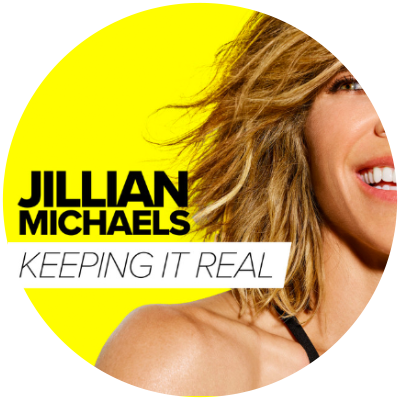 16. Keeping It Real
At Keeping It Real, Jillian Michaels – a personal trainer, sits down to talk to wellness, nutrition, and fitness experts.
Hot topics covered on Jillian's podcast include taming hormonal symptoms, improved energy levels, sex drive, managing stress, and more from doctors, scientists, and top athletes.
Keeping in Real also covers conversations about money, relationships, and parenting making this more than a fitness platform.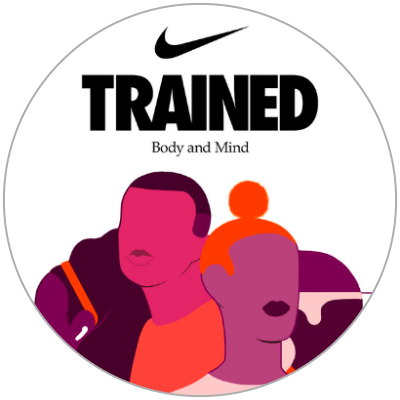 17. Trained by Nike
Trained by Nike is hosted by Jaclyn Byrer, and she talks to the top athletes worldwide to dissect the five winning ingredients – Mindset, Movement, Nutrition, Recovery, and Sleep.
This fitness podcast host also talks to physicians, psychologists, and researchers to uncover practical lessons in holistic fitness.
If you wish to have the secrets of running/training better and live a better life, Trained by Nike has all the tools you will need to succeed at this game.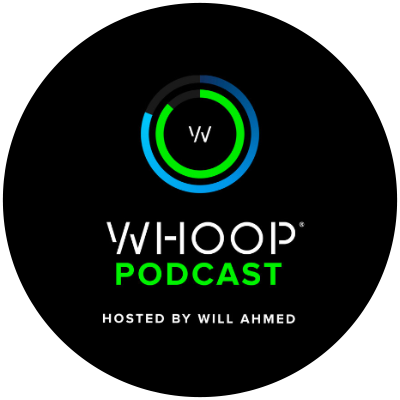 18. WHOOP Podcast
WHOOP is hosted by the brand's CEO and founder, Will Ahmed, to help you understand what it takes to achieve the best performance – in fitness or otherwise.
Will talk to fitness experts, scientists, and top athletes about training, lifestyle, recovery, nutrition, and sleep, especially during their peak performance.
With science-backed approaches, the host and guests of this fitness podcast break down how to beat stress, and jet lag, minimize the negative effects of alcohol, and many more.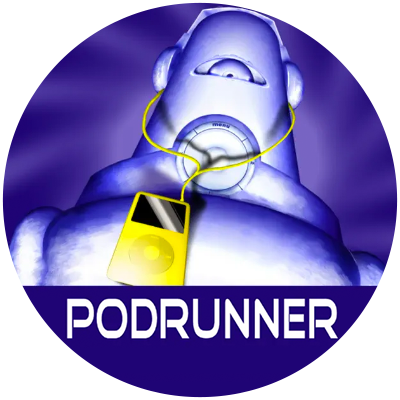 19. Podrunner
Podrunner is a unique one on this list of the top fitness podcasts. Unlike other sites that talk about training, nutrition, and the like, Podrunner is a hotspot of workout music mixes available free of cost.
The music remixes are motivational and engineered to improve your fitness performance, speed, and endurance. The platform was created by writer and DJ Steve Boyett, who mixes the music and hosts the show.
Podrunner's remixes are more than one hour, usually ranging from 100 to 185 BPM, making them a choice of music for joggers, runners, spinning, and ellipticals.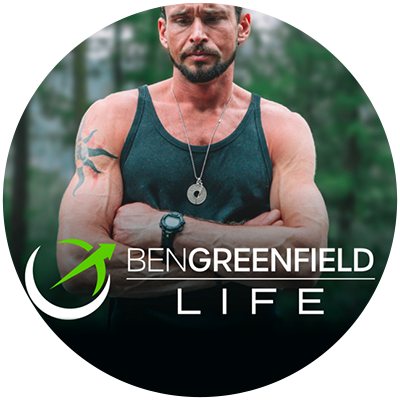 20. Ben Greenfield Fitness
Ben Greenfield's fitness podcast goes a lot deeper than talking about training and nutrition.
Sitting down with doctors, medical professionals, and several other experts, Ben dives deep into inflammation, fertility, hormones, resisting sexual temptation, and anti-aging hacks, among several other topics.
Ben's podcast is available on Facebook, Spotify, Amazon, and other major platforms.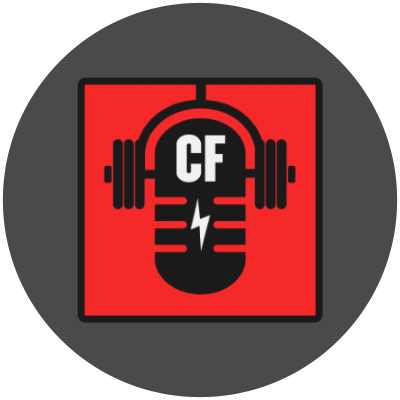 21. The CrossFit Podcast
The CrossFit Podcast is the official platform of the brand CrossFit LLC where you can listen to fitness and several other topics. The hosts of the podcast and the guest talk about nutrition, training, and how to manage chronic diseases such as Parkinson's.
Expert guests on The CrossFit podcast also break down the dynamics of this popular training system and how to introduce it to beginners. With over 1.2 million followers on social media, this is the OG of the CrossFit community.
22. Froning and Friends
As the name implies, this fitness podcast is where Rich Froning Jr and his friends sit down to chat for a weekly podcast. The podcast is part of a bigger fitness community called the Mayhem Store that includes training programs and workout challenges from the best coaches and fitness experts.
Froning and Friends podcasts are available on iTunes, Spotify, YouTube, and other popular platforms. For the uninitiated, Froning is a CrossFit athlete who is the first ever person to bag the Fittest Man on Earth honor four times.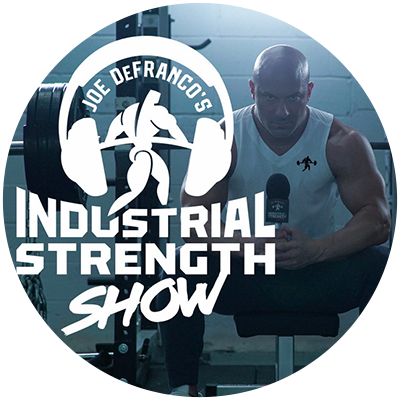 23. Joe DeFranco's Industrial Strength Show
This fitness podcast is the work of a world-renowned strength and conditioning coach – Joe DeFranco, who also runs a gym by the same name. Joe's training techniques are quite popular and have been featured in WWE, ESPN, and NFL Network.
On his podcast, Joe talks about his training and fitness programs and how he always stays super fit. Top athletes from UFC, soccer, and several other fields also come to Joe's podcast to share their tips and tricks about fitness.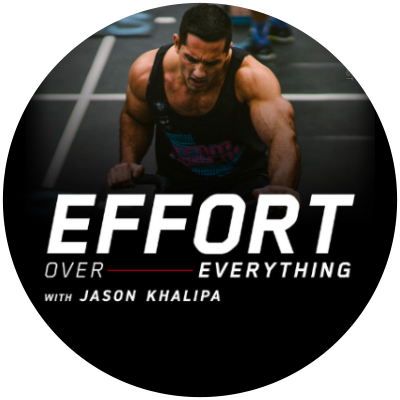 24. Effort Over Everything
Effort Over Everything is a fitness podcast created and hosted by Jason Khalipa and is available on all major platforms.
Jason invites fitness entrepreneurs, pro athletes, and fitness coaches to talk about coaching, fitness, training, business, and competing. The talk about AMRAP mentality and mindset is also a hot topic on the podcast.
Occasionally, Jason and his guests also have a showdown in the gym, making for a fun and entertaining podcast.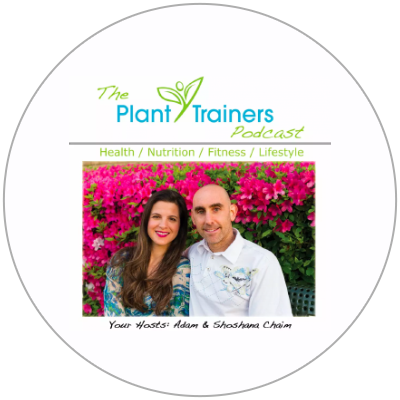 25. The Plant Trainers Podcast
The Plant Trainers podcast is another great one you need on your playlist. The podcast's creators, Adam Chaim and Shoshana Chaim, also host the show and share their knowledge about plant-based nutrition and fitness.
The husband-wife duo has expertise in nutrition and education and, together with their guests, talks about actionable tips to live a healthy plant-based life. The couple also has a free training program on how to start a podcast.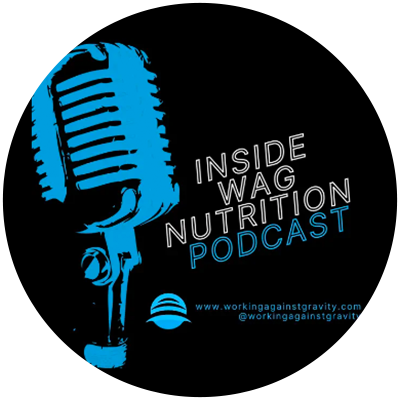 26. The WAG Podcast
WAG, or Working Against Gravity, is a fitness platform founded by Adee Cazayoux – an athlete and weightlifting champion. The podcast is one of the many resources available on WAG, where you can listen to topics including nutrition, fitness, and goal setting, among other topics.
The team at WAG is made of several coaches with whom you can get a 101 coaching session. The Working Against Gravity podcast is available on their website and YouTube.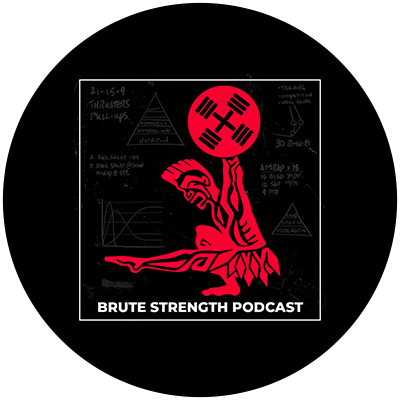 27. Brute Strength Podcast
On the Brute Strength podcast, hosts Javier Gorriti and Chris Sedenka – of the Big JAB 96.3 fame talk about topics such as society, pop culture, and fitness.
On this popular Apple podcast, hotly anticipated topics about overcoming alcoholism, the use of drugs in sports, and several others are also discussed at length.
Brute Strength also brings on industry experts on the show to break down the topics. Depending on the topics, BSP's podcasts are usually about an hour long.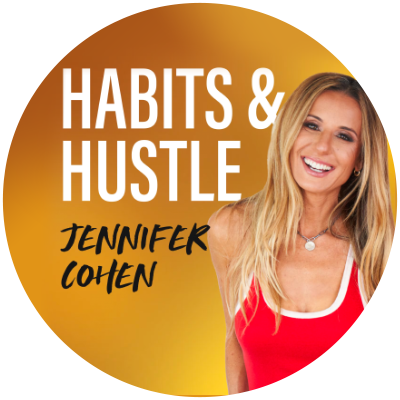 28. The Habits and Hustle Podcast
The Habits and Hustle Podcast is hosted by Jennifer Cohen – educator, best-selling author, and international speaker.
Jennifer talks about Everything from effective techniques to achieve your ultimate physical and mental capabilities to training and brand strategies on this award-winning fitness podcast.
Jennifer also brings several experts in different fields to talk about several other topics. Conversations on the Habits and Hustle podcast are thought-provoking and in-depth, making them very enjoyable and informative.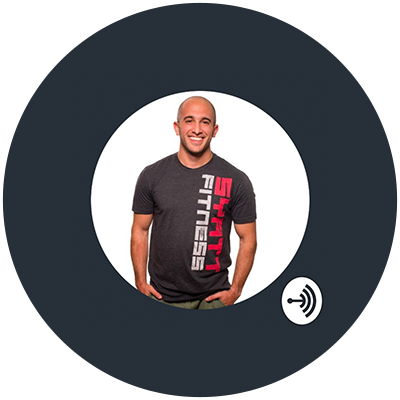 29. The Jordan Syatt Mini-Podcast
On this fitness podcast run and hosted by Jordan Syatt – a strength coach and nutrition consultant, you can listen to tips and tricks about nutrition and workouts. On Jordan's mini-podcast, things are informative, comical, and very entertaining.
Jordan also brings several guests who are experts in the fields of nutrition, diet, and training, making it a great podcast to play while you are on the move or doing chores at home.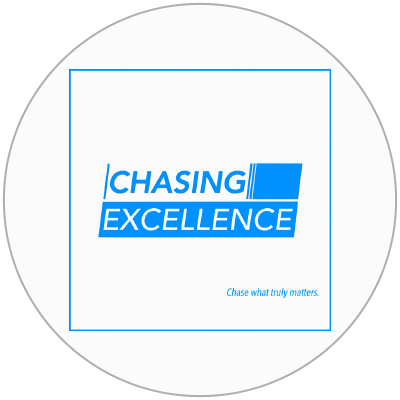 30. Chasing Excellence
Ben Bergeron & Patrick Cummings host this fitness podcast on Spotify every week. The hosts explore topics on how to increase fulfillment and live a better life through frameworks and strategies that matter.
A unique feature of this fitness podcast is that listeners can send their questions to the hosts and get expert answers. Bergeron and Cummings have a background in CrossFit and functional branding, meaning that the answers they bring to the listeners are on point and educational.
Conclusion
There you have it! I researched and tested the list of the top 30 fitness podcasts you need on your playlist. Whether your interest lies in CrossFit, plant-based nutrition, or strength training, or you just need a list of heart-pumping music for your workouts, this list should give you a head start.