In addition to testing, reviewing and recommending the best products, we may earn a small commission if you purchase through our affiliate links.
Editor's Note: The Soloflex home gym is no longer in production. A great alternative is the Bowflex system, or check out our list of top-rated home gyms for more recommendations.
We earn a commission if you make a purchase, at no additional cost to you.
When it comes to Soloflex vs. Bowflex, there are a lot of similarities between the two pieces of equipment.

They both offer resistance training capabilities, for example. However, each has its own strengths that you should consider before purchasing.
If you are a beginner, either option would be a good choice. But if you are looking to set up a home gym and want to know which is the better investment, Soloflex or Bowflex, then keep reading.
Out of Stock
We earn a commission if you make a purchase, at no additional cost to you.
The Soloflex muscle machine aims to target a full-body workout in the comfort of your home. This equipment comes with several attachments and has an ergonomic design that makes it a compact home gym.
Additionally, The Soloflex is geared toward more advanced users, so you might have difficulties maneuvering this machine as a beginner. You, of course, get a fantastic exercise variety with the Soloflex home gym, but it is on the pricier side as well.
Pros:
Great for muscle training and recovery from injuries
Excellent construction suitable for weight training
It has a space-conscious design
Several exercise options are possible with this machine.
Cons:
The seat is not suitable if you have a shorter body
It comes with a premium price tag
Bowflex home gyms have become a name to reckon with in the fitness industry, and for a good reason. The Bowflex is a piece of cost-effective equipment that people of different fitness levels can use.
In addition, Bowflex products are also known for their resistance technology, which makes them a hit with everyone. Their models are also popular, as you can perform all types of exercises very effortlessly.
The use of power rod resistance allows you to add up to 410 lbs of resistance to hit all major muscle groups in the body.
Pros:
It has more features and exercise options.
Better resistance technology than its counterparts.
It has a budget-friendly price tag.
Better warranty service.
Cons:
It has a larger footprint, so it might be an issue if you are low on space.
Soloflex vs. Bowflex: In-Depth Comparison
| Features | Soloflex | Bowflex |
| --- | --- | --- |
| Dimensions | 48″ x 48″ x 72″ | 53″ x 49″ x 83.25 |
| Unit weight | 176 lbs | 185 lbs |
| Models available | None | 2 |
| Maximum user weight | 405 lbs | 300 lbs |
| Resistance | up to 500 lbs | 410 lbs |
| Available exercises | 30 | 65 |
| Warranty | 1 year | up to 10 years |
| Price | $$ | $ |
Design comparison
In the design and aesthetics department, Soloflex and Bowflex home gyms have a lot of differences. Soloflex home gyms have a floating barbell, which is quite unique. In addition, this design and the flat bench allow you to perform exercises such as free weights, pull-downs, and barbell workouts.

The barbell in these gyms also has proprietary Soloflex weight straps, which function as heavy-duty weights. Also, the floating bench in Soloflex makes it an excellent choice for ab workouts.

Bowflex home gym has a taller and wider design, so you can perform most exercises while sitting upright. For resistance, Bowflex home gyms rely on a combination of cable pulley systems and power rods.
Features & key specs
Soloflex features and key specs
Allows you to add free weights ranging from 2.5 to 405 lbs
Fully adjustable and regular size bench
A floating barbell that gives you full-body workout options
Simple and compact design
Wide range of exercises, including traditional free weight exercises
Attachment and add-on options are available
Compact and ergonomic design
Effortless to assemble
Excellent workmanship in the construction
Bowflex features and key specs
Cable pulley system that requires no changing so you can maintain momentum with workouts
Integrated lat tower with an angled lat bar for working the back and shoulder muscles and hitting major muscles in the upper body
Pulley/squat station with 4-position to build hamstrings, glutes, and quads
Leg extension attachment for hitting the muscles in the lower limbs
It comes with an ab crunch shoulder harness and squat bar.
Optional attachments including gym style ab crunch and preacher curl
Which brand offers greater versatility?
Soloflex versatility
The Soloflex system, on the contrary, offers 30 exercise varieties and is a basic model that has been around for decades with a couple of tweaks.

However, Soloflex makes up for fewer exercise options with the possibility to add free weights making it a great choice if you want to weight train and perform bodyweight exercises.

Soloflex machines do not come in different models, so you might think the options are limited.

However, the Soloflex system has a classic model with several variations, including the muscle machine with butterfly and leg extension, a retro muscle machine, and a muscle machine.
Bowflex versatility
The Bowflex gyms take the trophy in terms of versatility as it allows you to hit your fitness goals with up to 65 exercise options.

You can create a very versatile program with the Bowflex, including rowing and circuit training exercises making it an ideal machine to help you lose the flab.

Bowflex brand also has a couple of home gym setups, so you get more options with this one. If you get additional attachments, you can hit up to 100 exercises with variations with Bowflex gyms.
Resistance type
Soloflex Resistance
Elastic weight straps are responsible for resistance in the Soloflex, and you need to hook these straps to the equipment arms with pegs to get the correct resistance for your workouts.

The Soloflex is a champ when it comes to resistance as you also get the option to add up to 500 lbs of traditional weight plates, so even the most hardcore muscle builder can benefit from this equipment.
Bowflex Resistance
With the Bowflex home gyms, the primary resistance comes from the power rods, which are actually polymer rods.

After you hook the cable clips to the resistance rods, you pull on the cables, and the rods bend to create the resistance you need to work out.

Bowflex home gyms have a proprietary SpiraFlex resistance technology that creates linear resistance that feels similar to weight stacks you might experience in the gym.
Which home gym provides a wider range of workouts?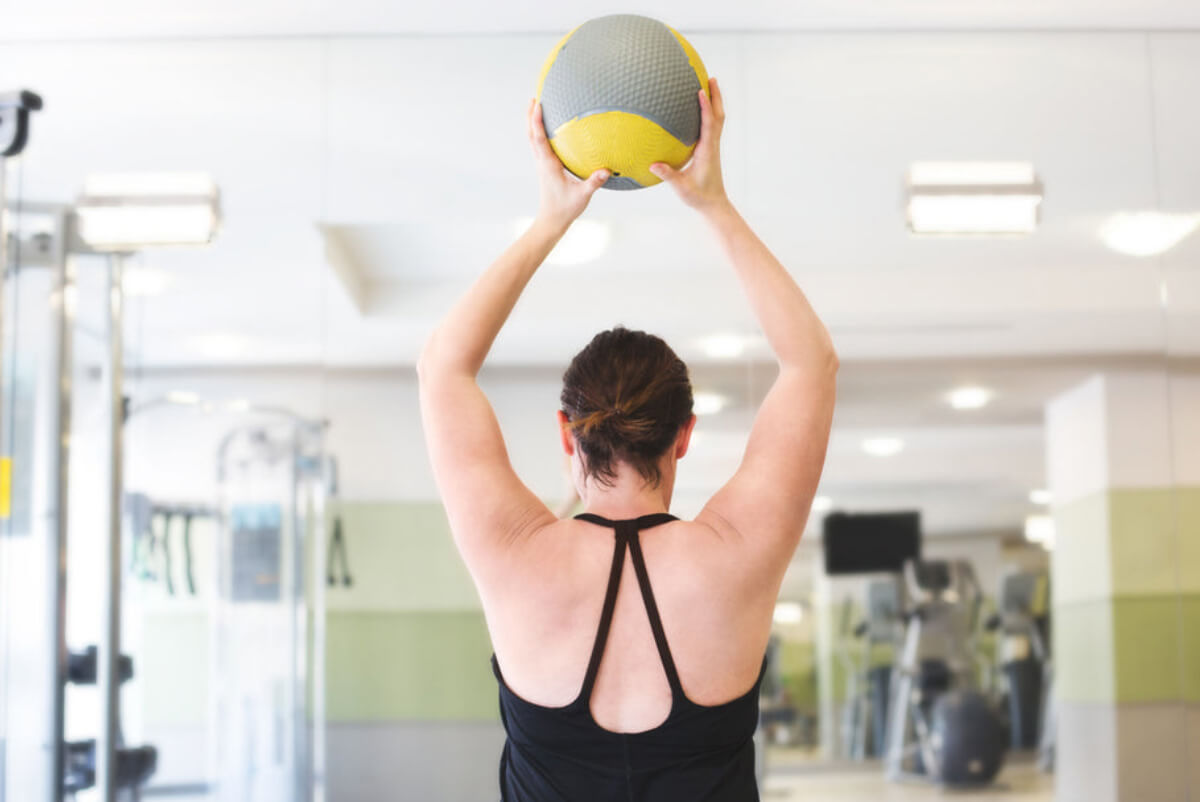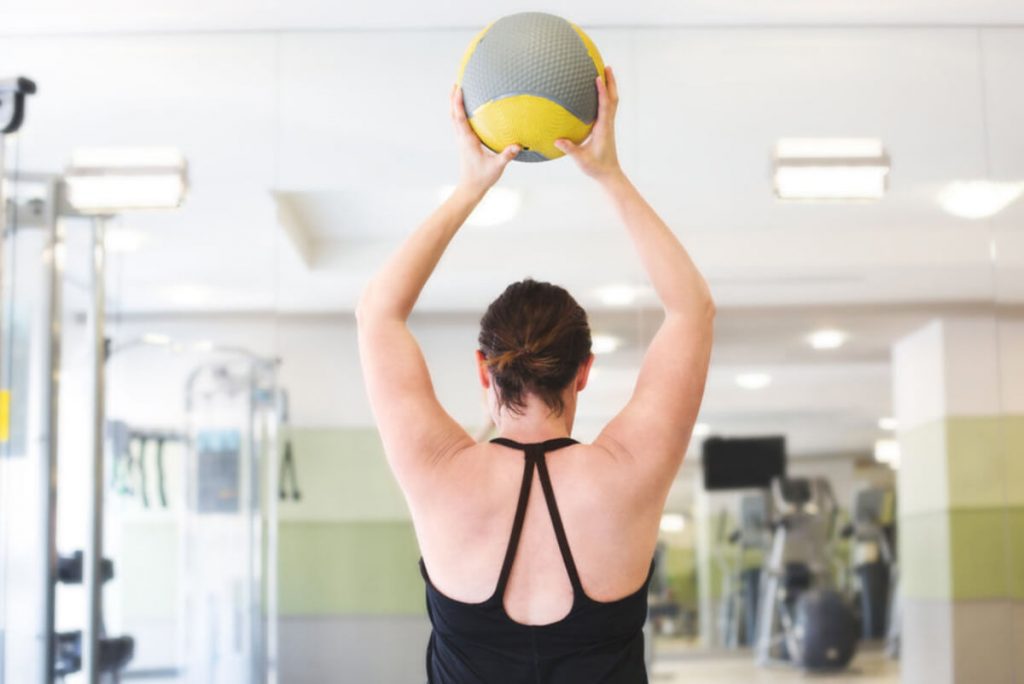 Performing basic exercises are possible with both these home gym models.

The Soloflex muscle machine has about 30 varieties, such as pull-down exercises, leg presses, leg extensions, and bench presses. Soloflex is also made for bodyweight exercises, so you can effortlessly perform chin-ups and dips for a total body workout.

Conversely, Bowflex home gyms offer more exercise variety with 65 options. Circuit training with Bowflex home gyms is also a possibility because you can fit more programs with this one.

However, you can get full-body workout options with either of these pieces of equipment.
Size and weight capacity
Soloflex has a dimension of 48″ x 48″ x 72″ and weighs 176 lbs or 79 kg.

Bowflex machines have slight differences in their dimensions. For instance, the Xtreme 2 SE, which is one of the best-selling from their brand, measures 53″ x 49″ x 83.25″, making it very similar to the Soloflex gyms.

In terms of the maximum user weight limit, Soloflex home gyms have a maximum user capacity of 405 lbs or 183 kg, while the Bowflex machines have a limit of 300 lbs or 136 kg.

So you do get a lot of room with the Soloflex, especially if you are on the heavier or taller side.
How much does Soloflex cost vs. Bowflex?
The cost of Soloflex machines is almost twice more than Bowflex machines.

The price difference between these home gym systems depends on the models, but the Soloflex machine is pricier than its counterpart by a significant degree.
Warranty
According to the official site, Soloflex offers a one-year limited warranty on its machines. The warranty covers weight straps and shock rings and manufacturing defects on the frame.

Soloflex machines also have a satisfaction guarantee as they have a money-back policy within 30 days.

On the contrary, Bowflex products come with different warranty services depending on the model. For instance, the Bowflex Revolution Home Gym has a ten-year warranty for parts and 90 days for labor, while the Xtreme 2 SE comes with a seven-year warranty for the machine and a lifetime cover for power rods.
The Verdict
There is no clear winner in the Soloflex vs. Bowflex battle as both machines offer similar features. The ultimate choice between the two machines comes down to your budget and your exercise needs.

If you love incorporating weight resistance and staying fit but don't want to spend thousands on a gym membership, Bowflex makes a fantastic choice. This machine will get you more than a decent workout to achieve your fitness goals.

However, the Soloflex might be right up your alley if you love to work with weights but don't have enough space. This machine is built to last and can withstand weight training with ease even after several years.

But of course, Soloflex is by no means affordable, so it may not be suitable if you are short on cash.
We earn a commission if you make a purchase, at no additional cost to you.
Thanks for your feedback!